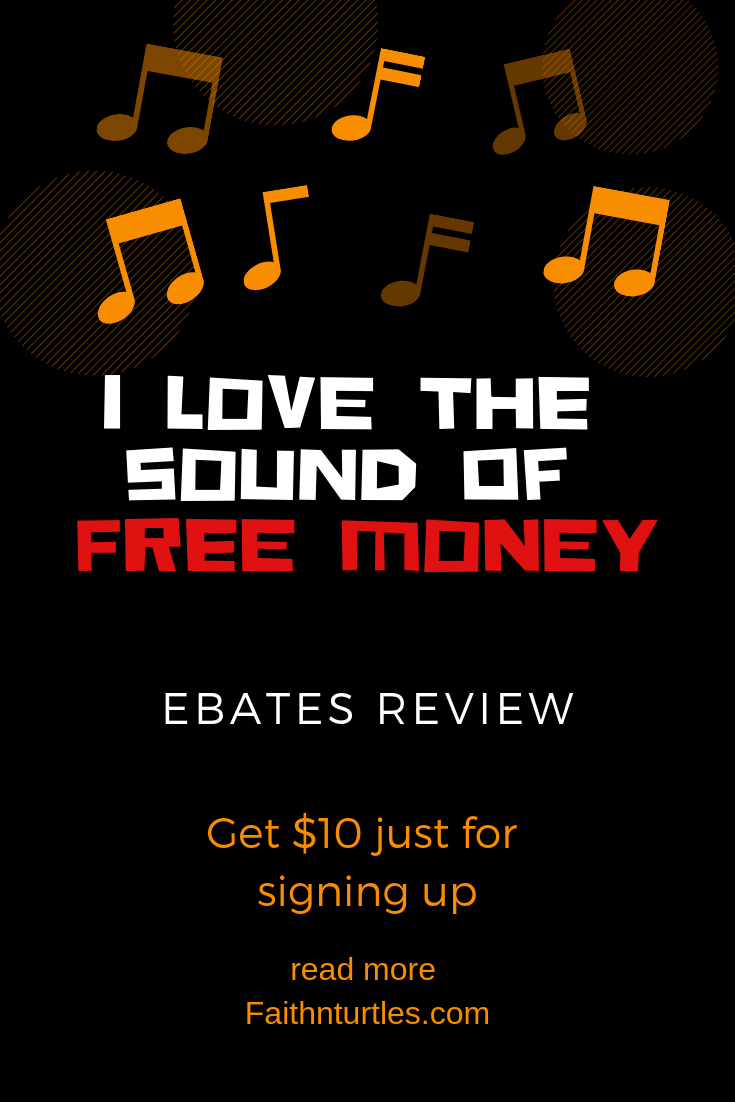 Is Ebates still worth it in 2019?
Life is all about learning. I have always been a person who caught on to things late. One such thing is Ebates. I just found out about Ebates maybe a month ago. I cannot believe that I have been missing out on cash back for such a long time. I don't want you to miss out which is why I am doing this Ebates Review.
From now on, I will be starting all of my purchases through Ebates unless I want to support a fellow blogger by using their affiliate link.
What is Ebates? Ebates Review 
Ebates is a cashback website that allows shoppers to get back rewards from the purchases that they have made.
Ebates has been around for quite some time and they have paid out millions of dollars in cash back to their customers. Joining Ebates is simple and convenient and they will even give you $10 as a sign-up bonus. You can access their website or even download the app here: Sign up on Ebates and start earning.
Is it a scam? How does Ebates Make Money?
I Know you may be thinking well why are they just giving me money? Must be a scam. Ebates is not a scam, they are simply affiliated, marketers. Affiliate marketing is a way that many bloggers make money. For instance the Amazon affiliate marketing or influencers program.
When you make a purchase Ebates earns an affiliate commission for recommending you to the store. Ebates then takes a small percentage of that commission and gives you back the majority of it.
Tip:
Now, although you are earning cash back you must always remember that you are also spending money. I am a smart spender and you should be too. I never buy anything unless I truly want or need it.
If you have a business and you make business purchases then you should really use Ebates so that you can cut down your business expenses.
How do you make money with Ebates?
There are many ways to make money with Ebates.
1. The first way to make money with Ebates is to simply sign up. When you sign up for Ebates you will give you a $10 sign on bonus once you spend the qualifying amount. Claim your bonus.
2. The second way to make money is by getting cash back on your purchases. Once you start your purchases through Ebates you can earn up to 6% cash back from shopping on online retailers such as Amazon. If you are already going to purchase something then why wouldn't you want to save as much as possible on your purchases? If you are like me then that money can be added to your savings account and be used on those upcoming trips you have planned.
3. The third way to make money on Ebates is through their referral program. Ebates offers a whopping $25 for each referral. It's a great service so you should have no problem recommending it. The first person I referred was my husband because I wanted to see exactly how it works. I referred him and when he completed his purchase I got the referral bonus. Now I am sharing what I have discovered with you. As I learn, I share. You can join Ebates through my referral by clicking here: Join Ebates and start referring friends to claim $25 per referral.
How do you get the money?
With Ebates you can cash out by using PayPal or you can receive a cheque in the mail.
Ebates operate under a payment schedule, which is as follows: February 15, May 15, August 15, and November 15. Your cash back must be in your Ebates account for 60 days before you can cash out. This is done because Ebates wants to account for people who will return items that were purchased. Ebates reviews all purchases within this time and finalizes payments.
A few retailers that they have are:
Personal Creations- up to 15% cash back
Zulily- Up to 6% Cash Back
Ebooks- Up to 10% Cash Back
Jane- Up to 10% Cash Back
Macy's- Up to 7% Cash Back
Ulta Beauty- Up to 8% Cash Back
Walmart- Up to 5% Cash Back
Amazon- Up to 5% Cash Back
Sephora- Up to 8% Cash Back
They even offer cash back for shopping in store so be sure to visit them and check it out.
Not interested in Ebates but enjoyed this review, then you can always shop using my Amazon Storefront by clicking here: Faithful Living Store 
Thank you so much for reading this ebates review. Feel free to share your thoughts on Ebates Below and also this ebates review.