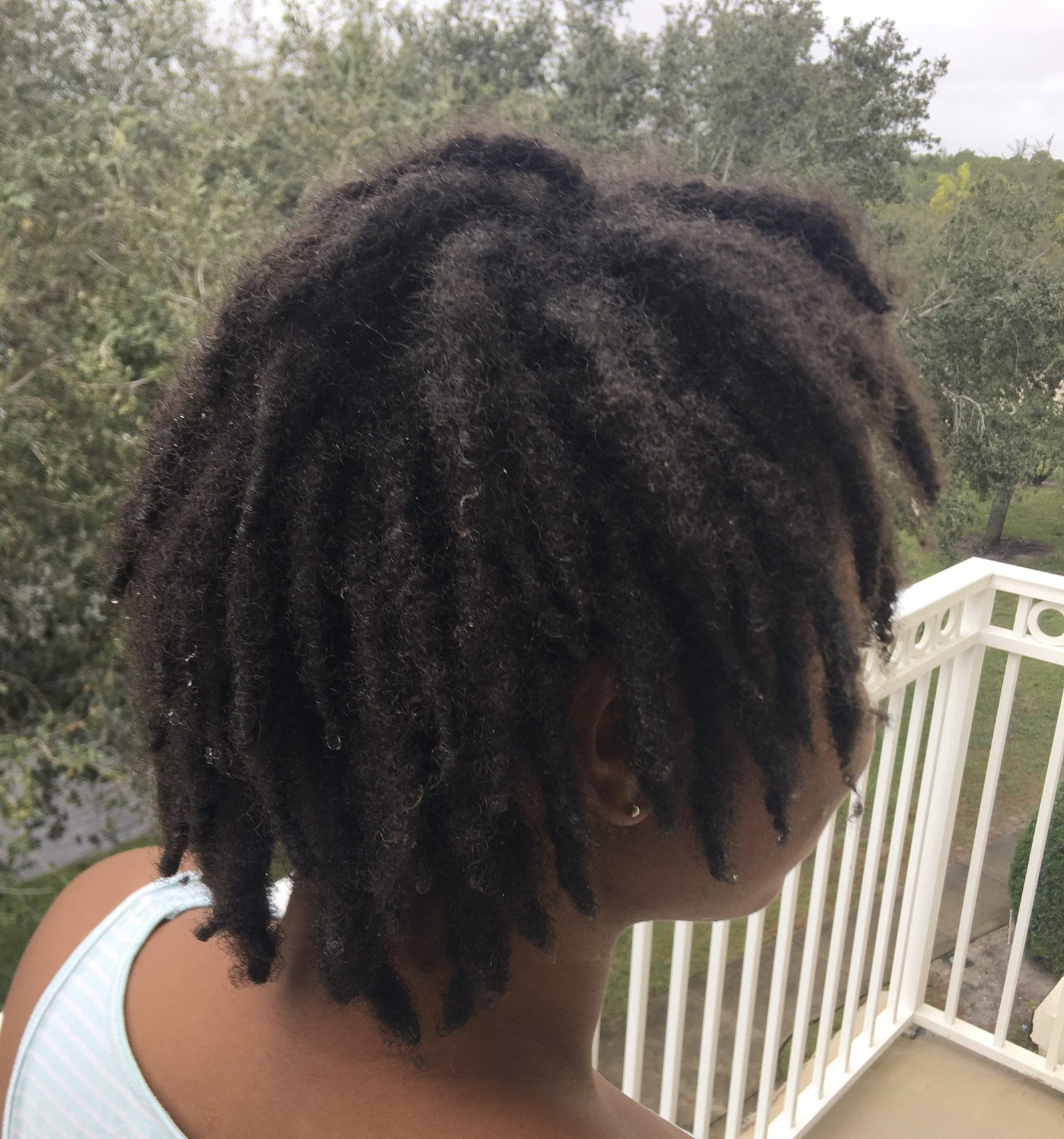 7 Month Loc Update – with Pictures
Loc Update.
I've been on this Loc Journey for 7 months! The journey has been long and beautiful. Just like there have been many changes in my life there have been any changes with my Locs.
I have grown and my Locs have grown. I have become stronger in myself and my Locs have become thicker as well. Having Locs has been teaching me a lot about life and myself.
Well! That was a nice start. Hey Yall! It has been a while since I have blogged, I think my last post was in October. A lot has happened.
I figured the best way to get back into things (blogging wise) while giving you some form of life update is to share a loc update and talk a bit about what has been happening. You will also be seeing some pictures of locs.
It's my hope that you enjoy this post. Let's catch up in the comments or on Instagram @faithnturtles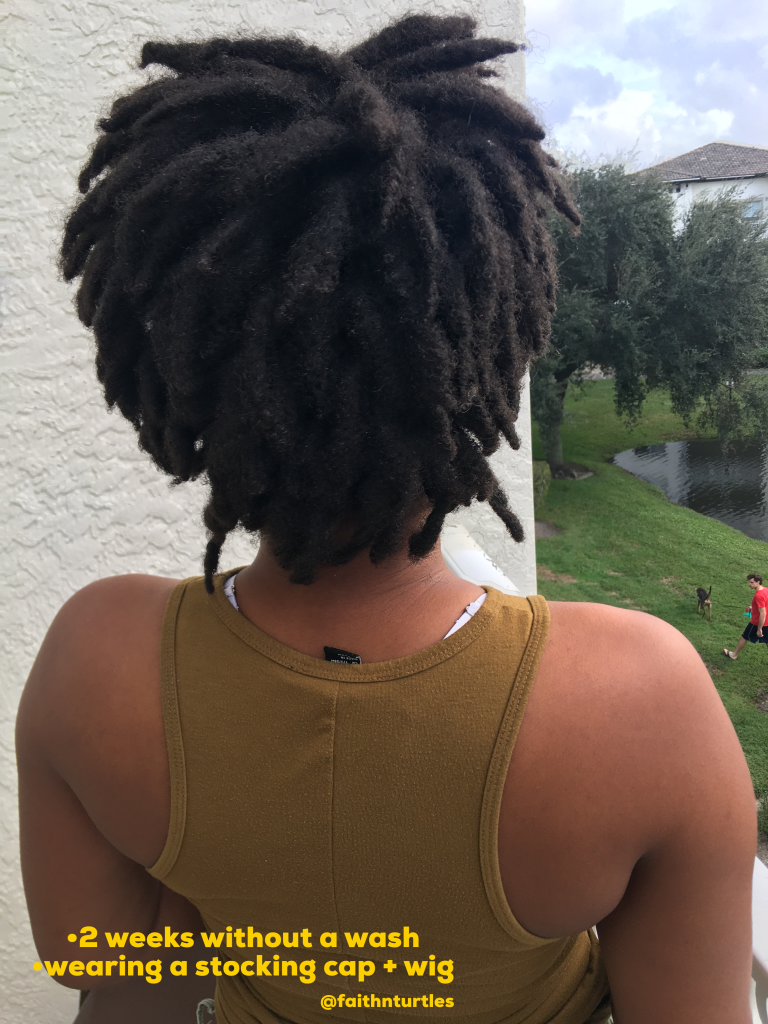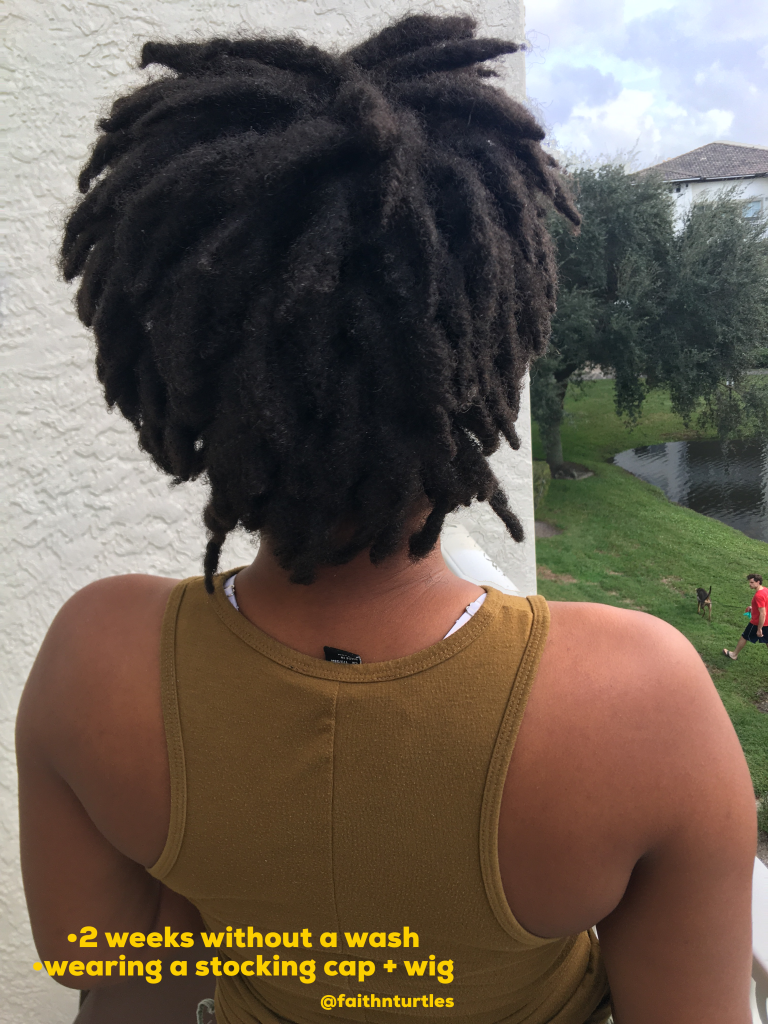 This first photo shows my hair before I washed it. At this point, my hair – locs hadn't been washed for 2 weeks.
I started working a 9-5 so, I wear a braided wig to work. Due to this, my hair stays under a stocking cap 5 days out of the week. I really love my braided wig, it saves me so much time in the mornings. I've had it since August and it still looks neat, you can check out the how-to guide here if you haven't read it.
Another thing, I think that this picture of my locs makes my hair look like free-formed dreadlocks, it's not but I do love this look, minus the lint.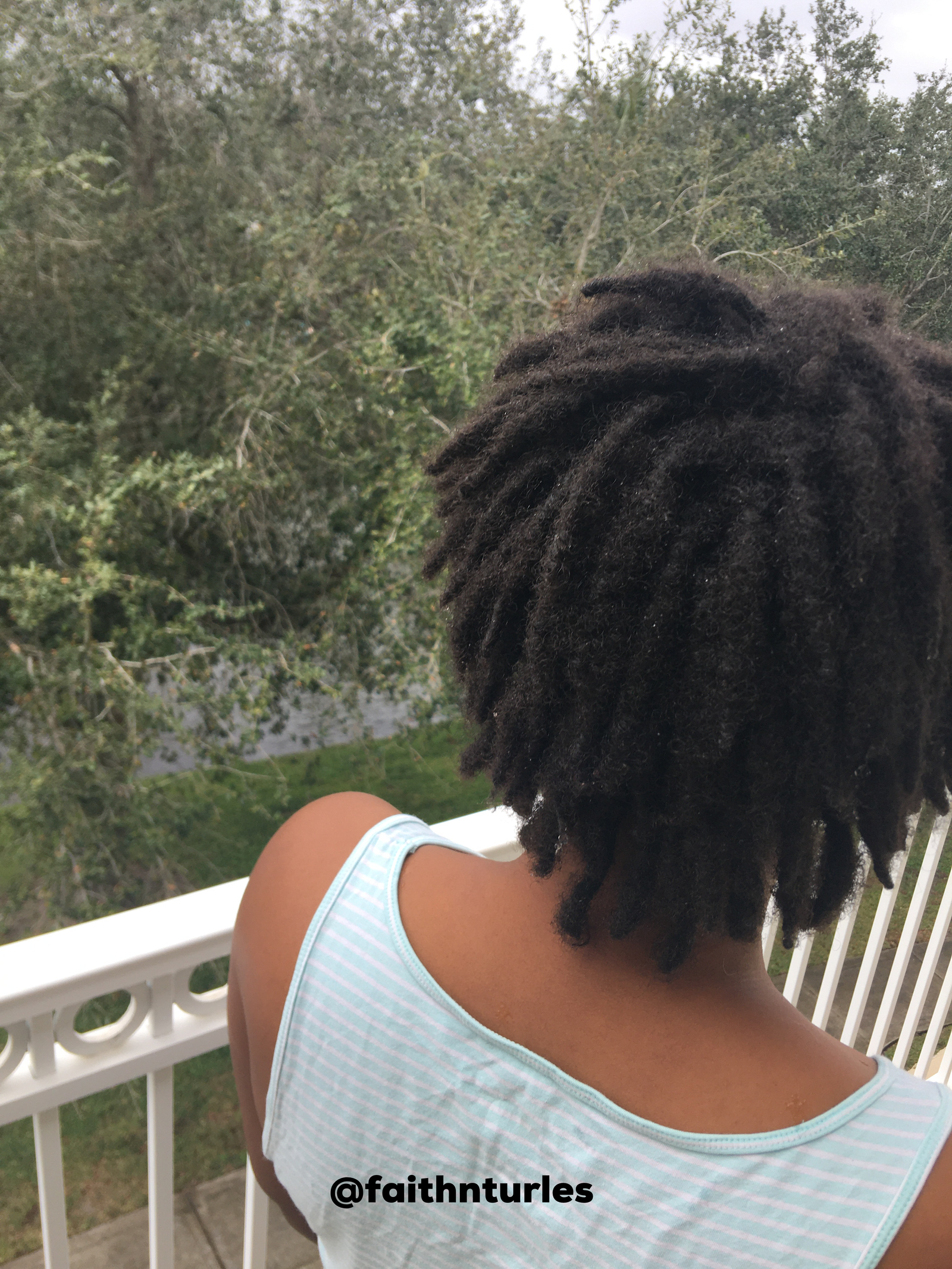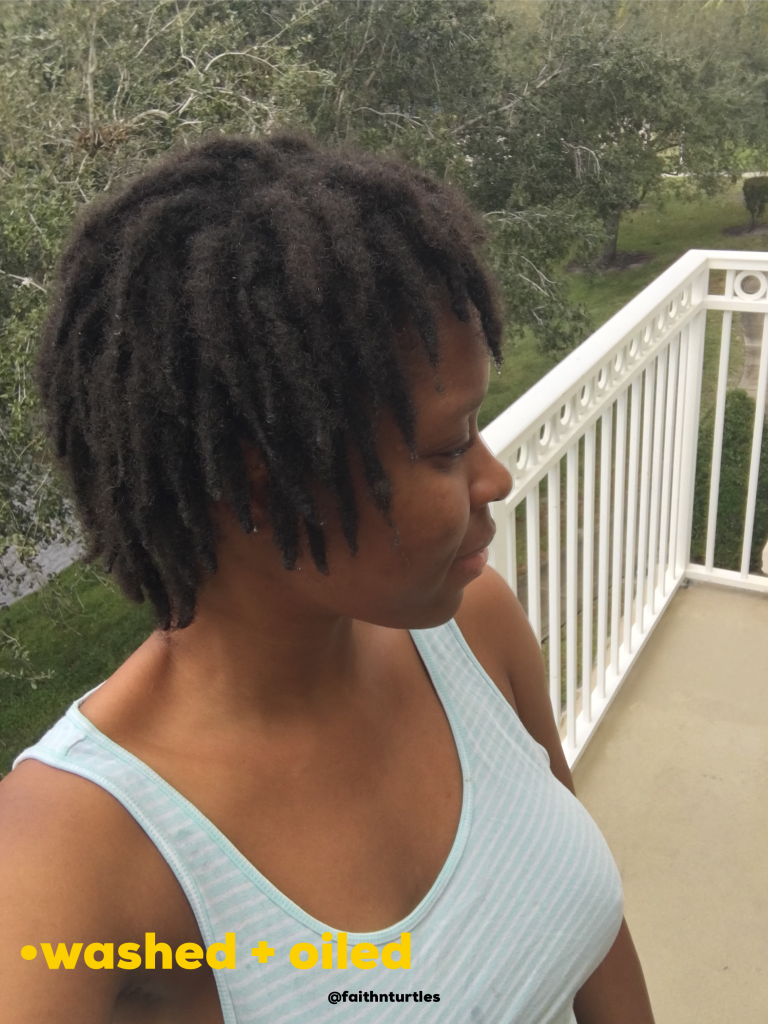 These two photos, show my Locs after I gave it a well-needed wash. I went outside to get them sun-dried and I got these nice photos taken.
I am still washing my hair with the coconut oil soap and shampoo bar from Joys From Nature, our startup. It is available on Amazon if you'd like to try it.
Another life update is that I moved. My new apartment is much nicer and we were able to get a lake view with an open balcony. My Locs and I are loving it. It feels amazing to sit in the sun and enjoy nature.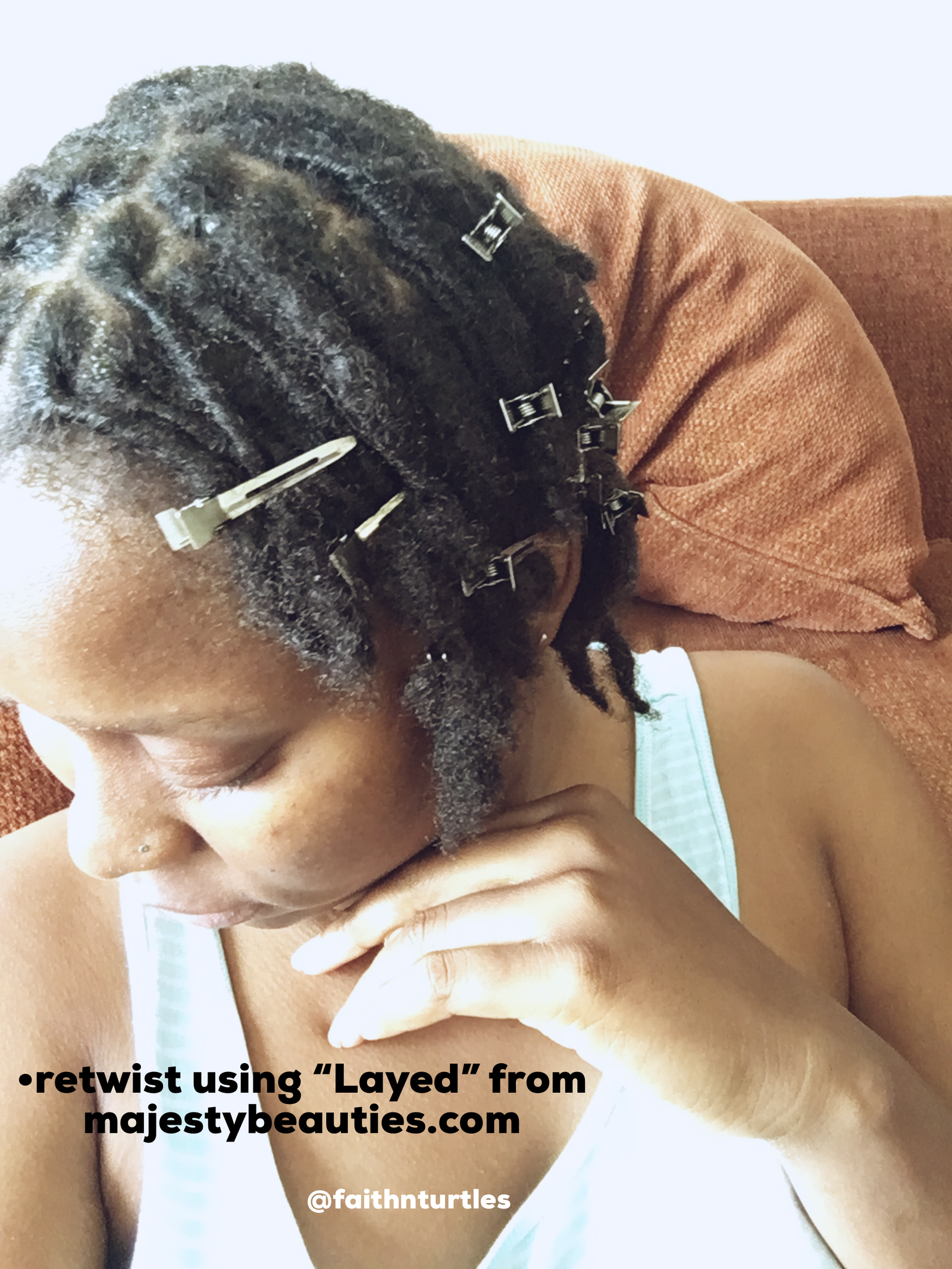 A well needed retwist on my locs. I try to retwist my hair once a month. I am going for a thick semi-free form look with my Locs so the less I manipulate it, the better.
Normally, my husband helps me with my retwist and we use my homemade flaxseed gel.
However, in this photo I used "Layed" edge control by Majesty Hairtique, it's handmade and all-natural (which I love!). The edge control gave me an amazing hold and I haven't seen any flakes in my hair. I'll definitely be using this product again. Feel free to support this black-owned business, you can find their website here.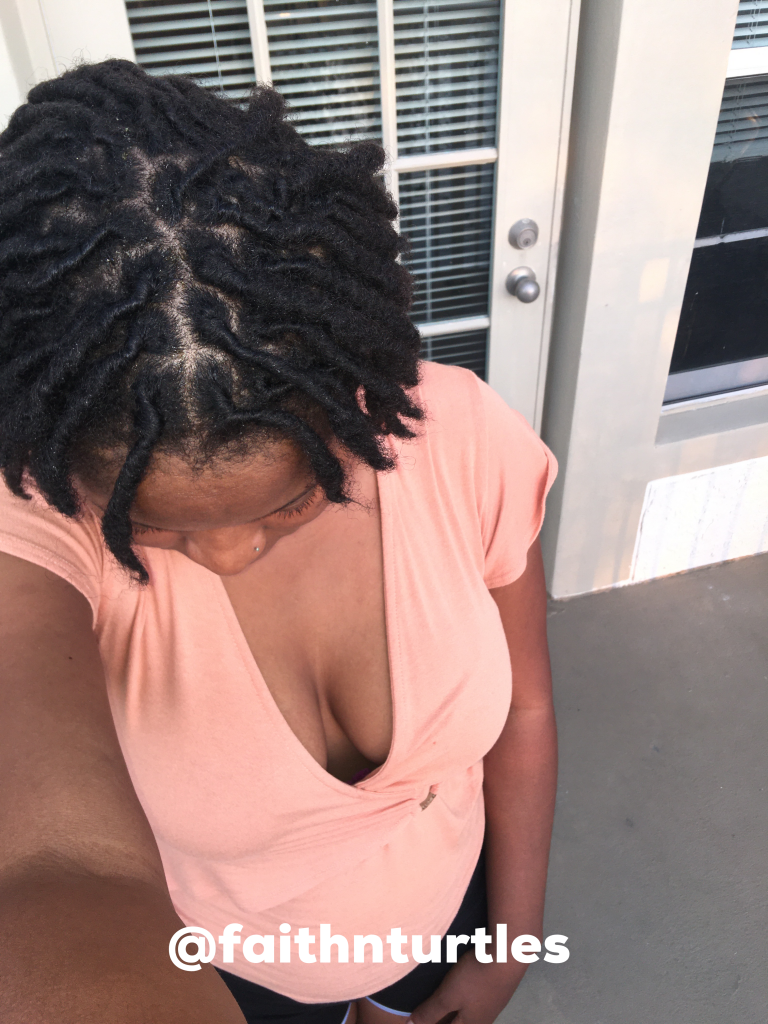 For the remainder of my 7-month Loc Update, I will share photos from my retwist. I've noticed that I have a lot of hanging and weight now which is amazing.
It's hard to see progress in your hair If you don't have photos lol. My hair has come a long way. Such a way that I felt I absolutely must have a journey in pictures so I will be creating a blog on that.
In this post, I'm sharing pictures of my hair from start to present.
Pictures of Locs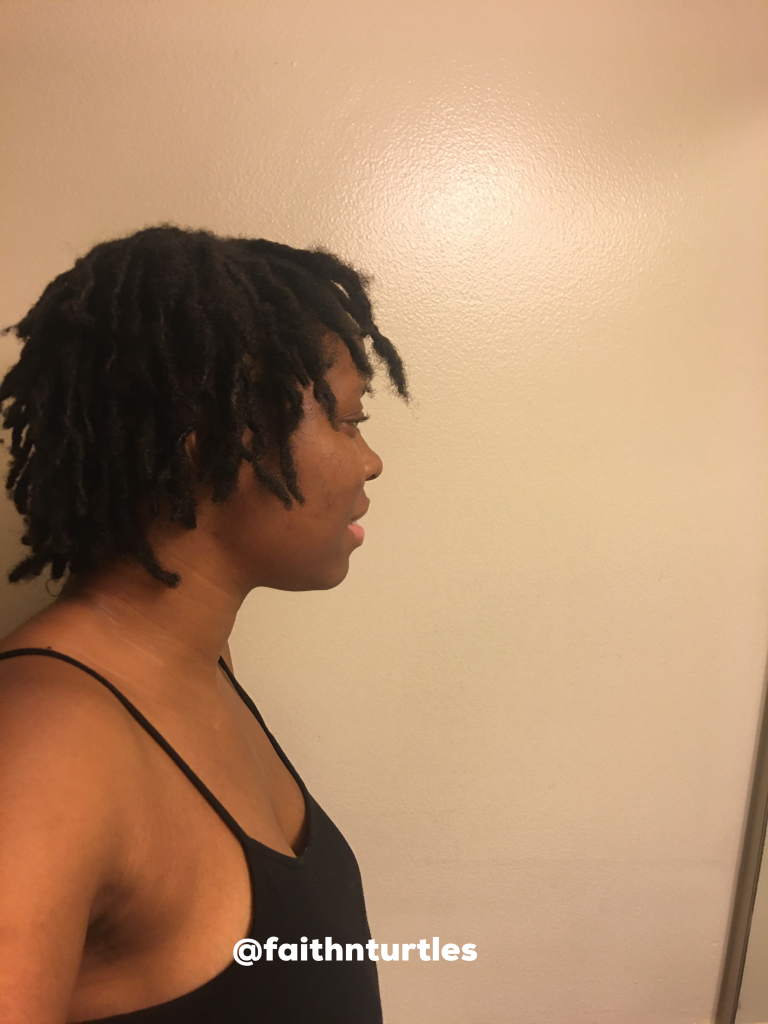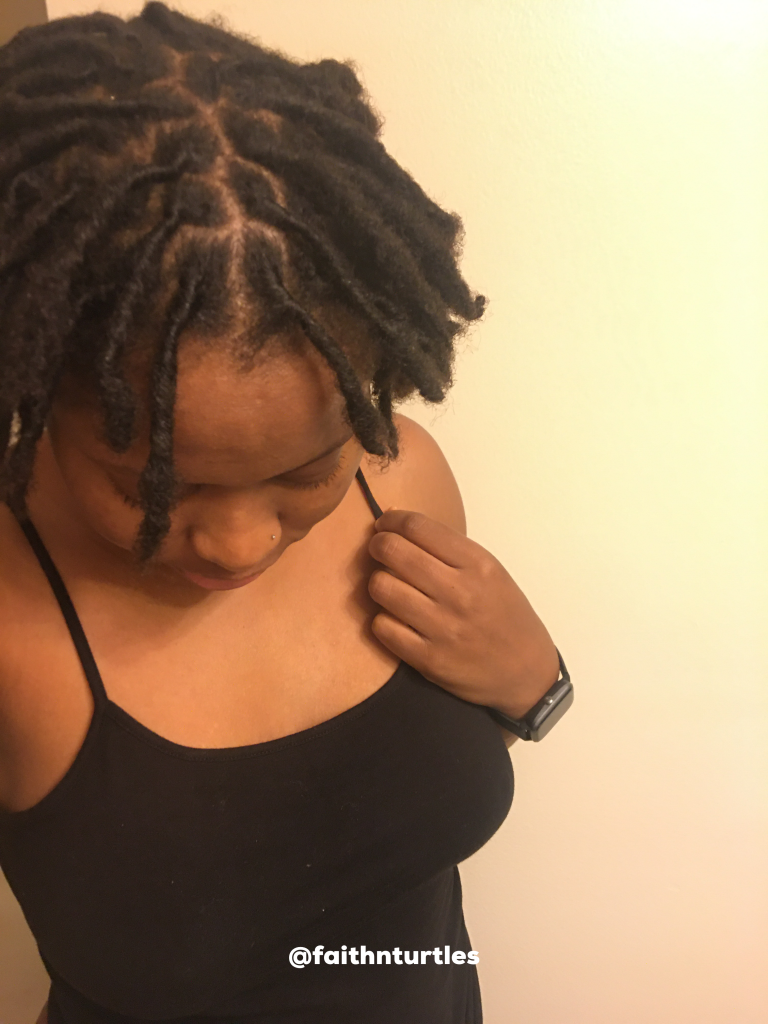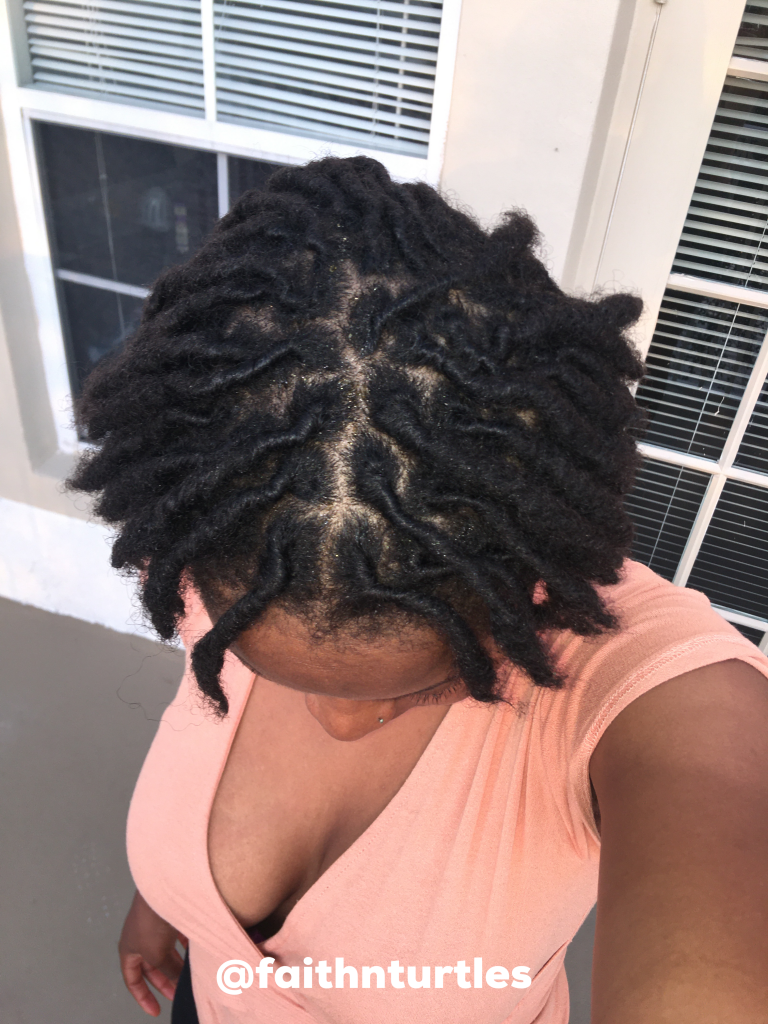 Well, that's it for me. I hope this Loc update was an enjoyable read. I also hope you enjoyed the pictures of locs (mine).
Let's catch up!
I want to hear from you, are you loc'd? When did you start and how are you liking your journey?