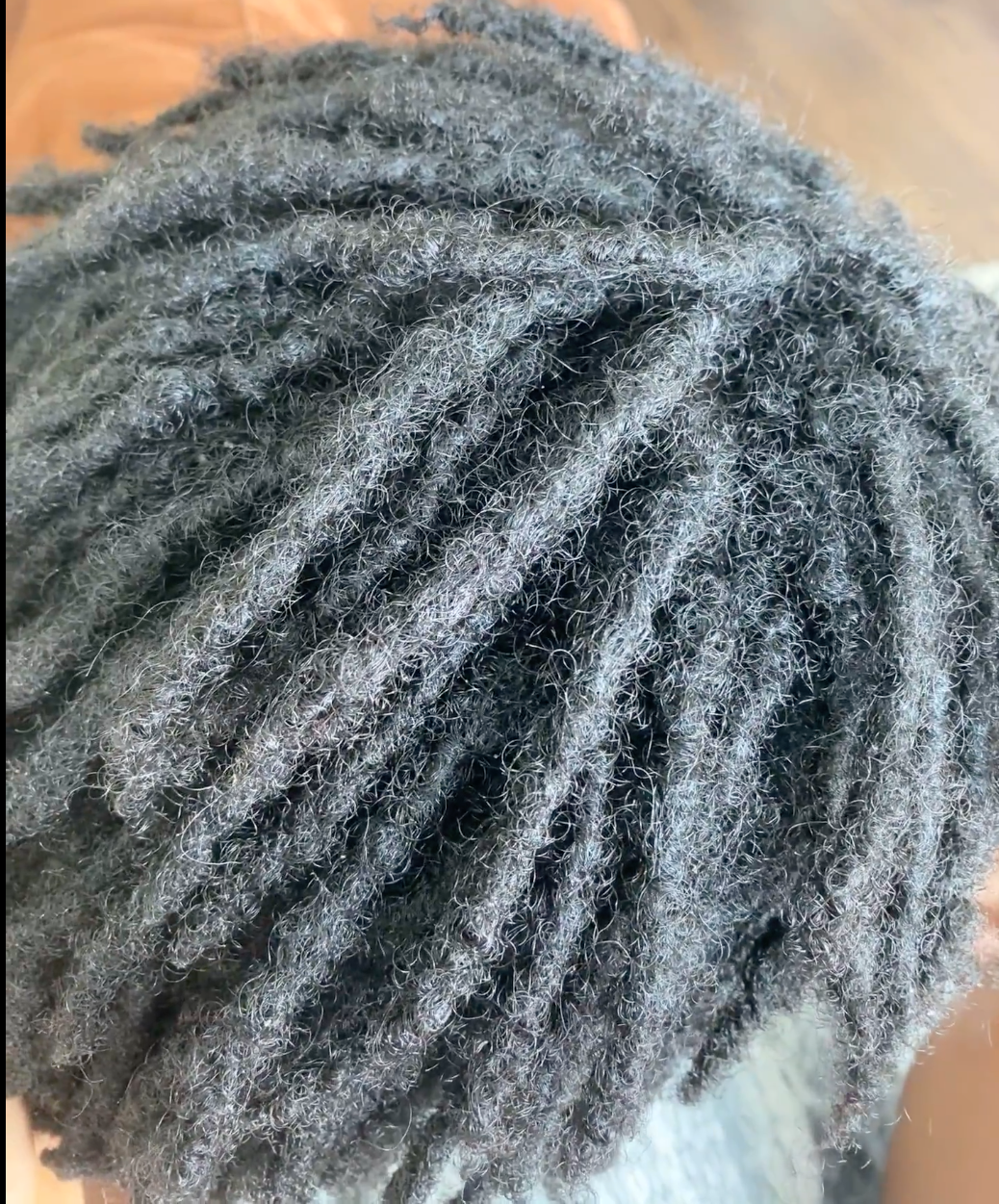 How to Start Locs with Two Strand Twists – Two-strand twist dreadlocks
Two strand twists locs are fun and often the choice for thick locs. Starting Locs with two-strand twist is the traditional way of achieving locs as a hairstyle. Growing up, I saw many people starting their locs with two stand twists. However, for my first set of locs, I decided to start them with finger coils and I was pleased with that decision so I used the same method to restart my locs after cutting the first set. 
With two stand twists locs, your locs will generally form thicker than if you start them with finger coils. If thick locs are your heart's desire then starting locs with two-strand twist may be right for you.
Related: How to start locs with finger coils
What are Two Strand Twists?.
Two strand twists are a common hairstyle that many people with natural hair wear. If you decide to start dreadlocks with these two-strand twists you will need to leave them in for a long period of time. This method is one of the simplest ways to start locs and can generally be done at home with no worries.
Two-strand twist locs are achieved by crossing two strands of hair, I will give you a step-by-step guide later in the article. 
Pros and Cons of starting your Locs with two-strand twists.
Pros
This method is:
simple to do and can be done by you at home.
perfect for starting locs with long hair and can be done with as low as 2 inches of hair.
cheaper to install than other methods (if you decided to use a professional)
Cons
For locs with two-strand twists the twist pattern usually takes 6 months to 2 years to disappear
Twist may unravel and split open causing ill-formed locs often called two-headed dragons.
Locs may turn out way thicker than anticipated
How to start two strand twist locs.
Step 1:
Starting on freshly washed hair, take out the section of your hair that you want to twist. The size is very important and totally up to you. A bigger strand will give you a bigger twist and a thicker loc. Think about sizing carefully before twisting.
Step 2:
Smooth the chosen section from root to end with your fingers and add your desired locking gel or spray. Beginning at your roots, separate the chosen strand into two equal pieces. Hold each strand separately between your pointing finger and thumb of each hand.
Step 3:
Pull-on the hair tightly and then move one strand over the other. Grasp the strand between your pointing finger and your middle finger (of the hand that is still)
Step 4:
Still holding hair tightly with one hand, move the strand that is still between your pointing finger and thumb to rest in the other hand that is moving, holding it between your pointing finger and thumb.
Step 5:
Move the original strand from between your middle finger and pointing finger to between your pointing finger and thumb.
Step 6:
Move the second strand over the other and begin the process over again until you reach the end of the strands. You can coil any excess hair at the very tip.
There you have it, beautiful two-strand twists that will mature into thick beautiful two strand twist locs.
Are you wanting to start two strand twist locs? If this post was helpful please share it and drop me a comment. Let's talk about your loc journey.
|
Also, check out our loc'd hair journal, created to help you stay on top of your journey.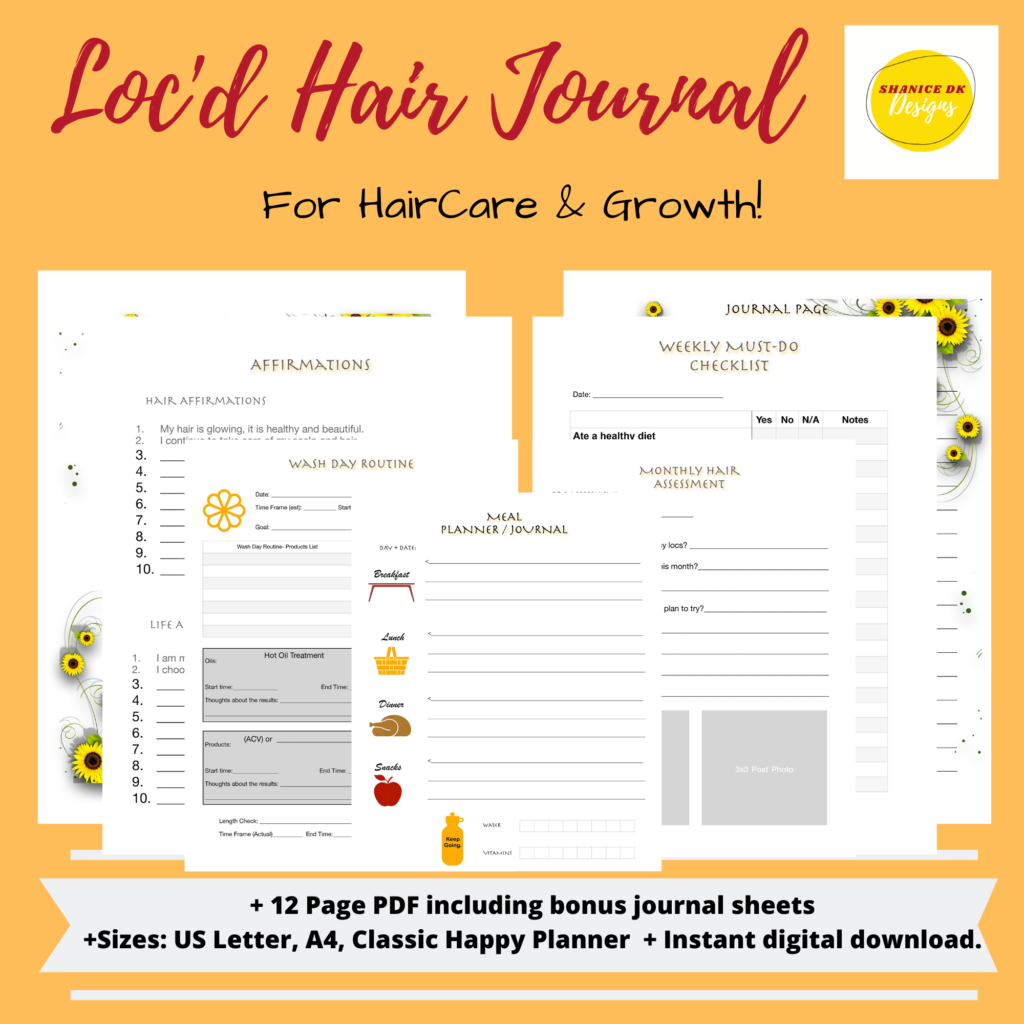 xoxo….Shanice DK