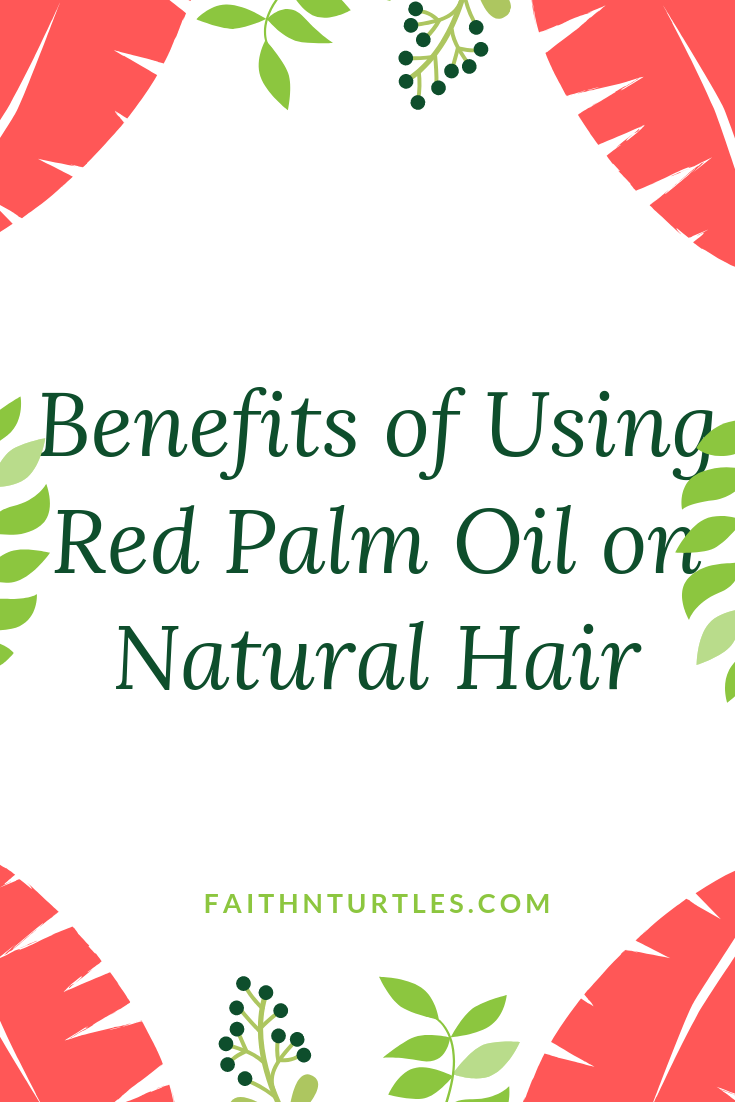 Benefits of Red Palm Oil Hot Oil Treatment for Natural Hair
Have you ever done a Red Palm Oil Hot Oil Treatment?
If not, today I will be telling you about the benefits of Red Palm oil and I'll also give you a recipe for a red palm oil hot oil treatment.
I recently did a red palm oil hot oil treatment on my hair and I loved the results.
Red Palm Oil – FAQ
What is Red Palm Oil?
Red palm oil is oil that is extracted from the fruit of the oil palm tree. It is red in color because it is minimally processed so the color is retained. If you come across palm oil that is white in color, this means it has been processed a lot which essentially removes most of the nutrients and saturated fat.
Red Palm Oil is mostly found in African Countries. It is often used beauty as well as for cooking.
Where can I find red palm oil?
There are a few key places that you can find red palm oil.
I learned about red palm oil from my spouse who is Nigerian. We purchase it on Amazon or sometimes from our local International Food Store. Always ensure that your oils are unrefined and 100% of the oil you are purchasing.
This is one brand of red palm oil that I have used: Omni Unrefined Red Palm Oil
This is the oil I am currently using: Nutiva Organic Superfood- Red Palm Oil
What are the Benefits of Palm oil?
Palm oil is widely used outside of cooking. It is used for various skin and hair care reasons. In fact, some of your natural hair products will contain red palm oil. Palm oil is packed with good fats and vitamin E.
Vitamin E is perhaps the most important or beneficial component of palm oil. Vitamin E promotes hair growth and strengthens your hair. It also helps to prevent graying and hair loss.
Palm oil is also said to contain antibacterial properties that will help in effectively cleansing the skin and scalp.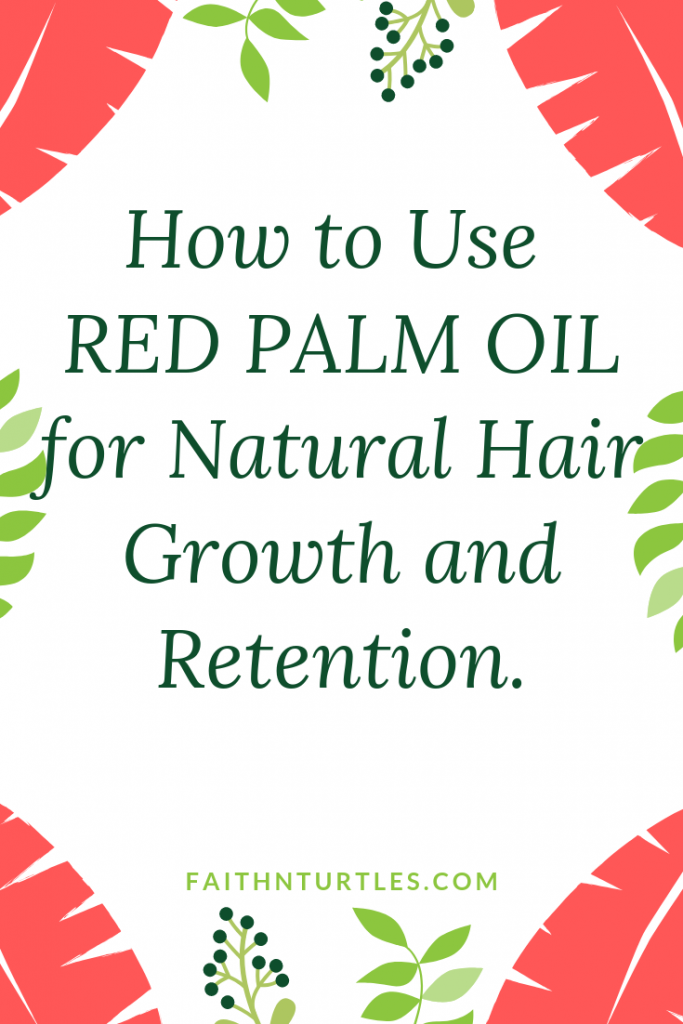 You may see Amazon affiliate links in this post. We earn a small commission at no extra cost to you. Thank you for your support.
Red Palm Oil Treatment
I did a red palm oil treatment after taking out a protective style and it was wonderful. After rinsing it out, my hair was shiny and it felt much different than before I did it.
What I used (estimates):
1/3 cup Red Palm Oil
2 tablespoons Coconut Oil
3 drops tea tree oil
To apply I used cotton balls and I also used ponytail holds to separate my hair. After applying you will need to cover your hair with a steam cap or plastic bag, hence making it a hot oil treatment.
You don't need to heat the oil before applying but if you want to, you can. To heat, put the oil mixture in a bottle and place it in some warm water. Do not heat oil on the stove.
I kept the palm oil in for 2 hours, I covered my hair and went to the gym and sauna. You can keep it in for 20-30 minutes.
TIP: The palm oil will stain so ensure to be cautious when using. I rinsed my hair in the shower and scrubbed the shower immediately after.
Please check out this short video to see how I applied it.
What are your thoughts on red palm oil?