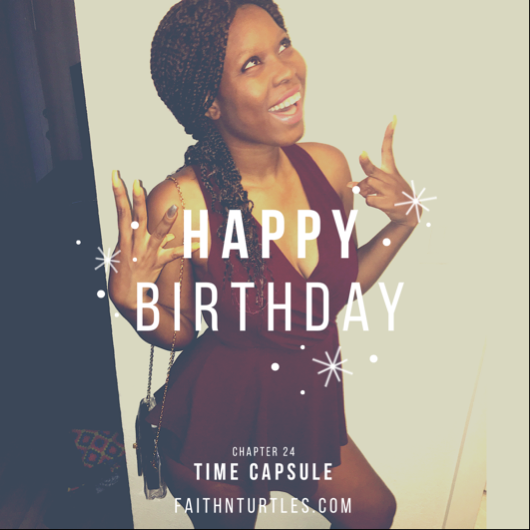 C H A P T E R 24. A birthday time capsule.
Born Shanice Palmer on Tuesday, July 11, 1995, at 1:45 am. Have you ever wanted to know more about the day you were born? What things were like and what was happening. I wanted to know, so I did a quick search and found out that 7000 Bosnian Muslim men were massacred. Initially, I felt sad but then I cheered up because that is just the world we live in and it's the past. As life is brought into the world, life is taken and so I just want to say rest in peace to those men and that no one should die because of religion or conflict. Not that me saying it changes things, but that is my stance.
Apart from that, Shaggy one of my all-time favorite artists released his Grammy-award winning Album Boombastic on that said day. In honor of his talents, I am currently listing to this album.
Pretty little women
Sexy as can be
Sweet as a honey
Sting like bumble bee

Shaggy – Summertime
Lol well, that intro was weird. Oh well, for the time capsule I have gathered some questions and ill just be answering them.
Time Capsule
Date: July 11, 2019
Weather: It been a very rainy season and currently its partly cloudy 86 degrees F.
Where are you now? I live in Florida. Writing this article from the comfort of my bed.
What is the last movie you saw? The last movie I saw was Beats (2019) It's a Netflix film about a young boy whose sister dies from gunshot and he gets PTSD following the incident. The story covers his coping journey and shows how making music made a big difference in his life. Sad movie.
What are you listening to? Currently, I'm listening to Shaggy- Why you treat me so bad. Generally, though, I listen to lots of Afrobeat.
Who are you in love with? I am in love with the love of my life lol. Haha. His name is Eri and he is the most awesome. One of my favorite humans and he always will be, such a great person. Truly blessed to have him.
Who is your best friend? Lol, hard question. Let's just Mention a few amazing people who I call friend.
Roxanne. Eleka. Jamar. Eri. Al. Shantel. Kirdisha. Onesha. Bowen. Danielle. Charmaine. Love all of them bad bad bad.
What do you wish that you can own right now? A house would be nice.
What do want your next vacation to be? I just took a vacation to Fort Lauderdale. Another vacation is not on my mind right now.
What are you most worried about? 1 Peter 5:7
"Cast all your anxiety on Him, because He cares for you." I try not to worry about things.
What is one amazing thing you expect to do in the coming years? Have a career that I love and hopefully start a Ph.D. program.
What is your favorite recent memory? My favorite recent memory is telling Eri how cool I think memories are. He thought it was funny that I wanted to talk about such a random topic and then I followed it up by telling him stories from my childhood. Like that time I use to try to watch my neighbor's TV ( I didn't have one in my house) and she kept sending me back home to do silly things like take a shower or wash my mom's dishes than when all the tasks were done she said she was going to watch news and I felt sad. haha, it's so funny to me now. I thank her for doing that because it taught me to prioritize. Can't be watching TV and you have chores to do. So, I guess my answer is a memory of a memory. Memories are dope!.
What were the top 3 accomplishments from the last year?
I'd say starting my blog. My blog means so much to me and I'm so proud of myself for keeping it going. October 2018.
November 21, 2018.
I am also proud of myself for completing all the taught courses for my M.S (May 2018) and also getting to chapter 3 on my thesis (it's been rough- May 2019).
What made you laugh the hardest? I laugh for the smallest things, and its always very hard lol. I love stand up comedy, This is not Happening always gives me a good laugh.
How much will gas cost in the next 5-10 years? lol I don't really know the cost of gas now. Checks Google- $2.45 and I think in 5 years it will be about $3
Where will you be living in 5 years? I hope on or close to a beach somewhere.
One advice to your future self? Hey girl, keep on keeping on. You have all it takes to do what you need to do. Apply pressure and always be happy. You got this, P E R I O D.
Favorite TV Shows: Stranger Things. Scandal. How to Get Away With Murder. The Good Wife.
What did you have for dinner last night (July 10, 2019)? I had Rice and Palm Oil Stew. DELISH.
Current Facts 2019
US President: Donald Trump
Prime Minister of Antigua and Barbuda: Gaston Browne
Prime Minister of Jamaica: Andrew Holiness
World Population: 7.7 Billion
Music: Burna Boy – Killin Dem, Burna Boy – Anybody, Buju Banton- Country for sale, Beyonce- Before I Let Go
Currently Reading:
Current UFC Champions: Because MMA is my favorite sport + past time.
Best for last
What is your purpose in life? My purpose in life is to inspire and empower and I am slowly coming into it.
I have been through a lot but the greatest thing is that my faith is strong and my back is broad. Happy Birthday, Shanice, keep on keeping on.