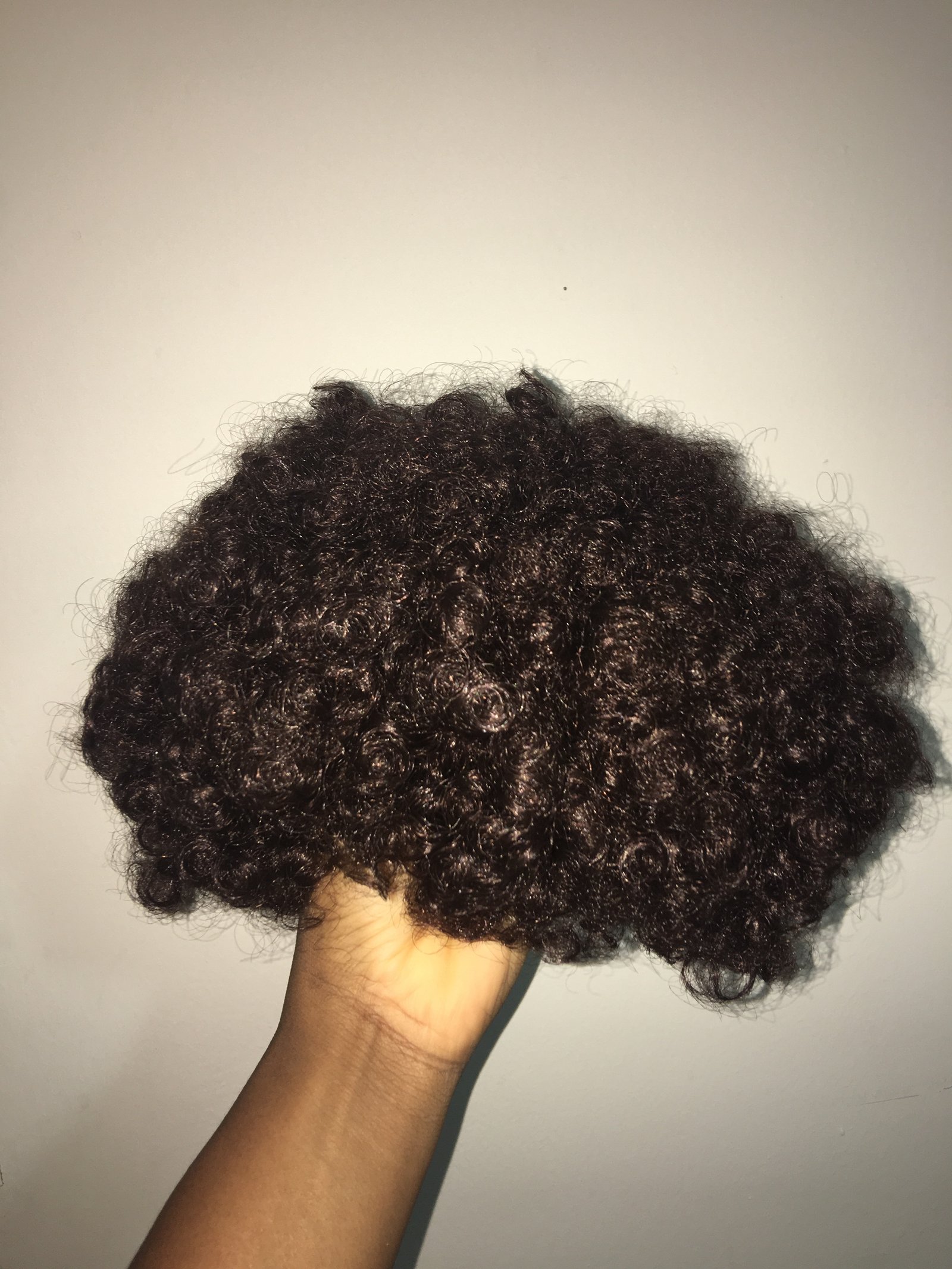 Curly Afro-Puff PonyTail for quick styles, Review
This is a review of a cheap curly Afro-Puff Drawstring Hair Piece. When I saw this Afro Puff Hair Piece on Amazon for less than $10 I was skeptical of it. My hubby was convinced it was trash and that I should not buy it.
I, on the other hand, decided that it was worth the risk. I mean, I am an amazon prime member. Therefore, the hair would arrive in two days and if I liked it then awesome but if it was not worth it then it can simply be sent back. Amazon offers great customer service to prime members.
My First Impressions
When the hair arrived it was packaged fairly cheaply. It had only a bag and sticker, no labels or description. I laughed and said well, this doesn't look promising.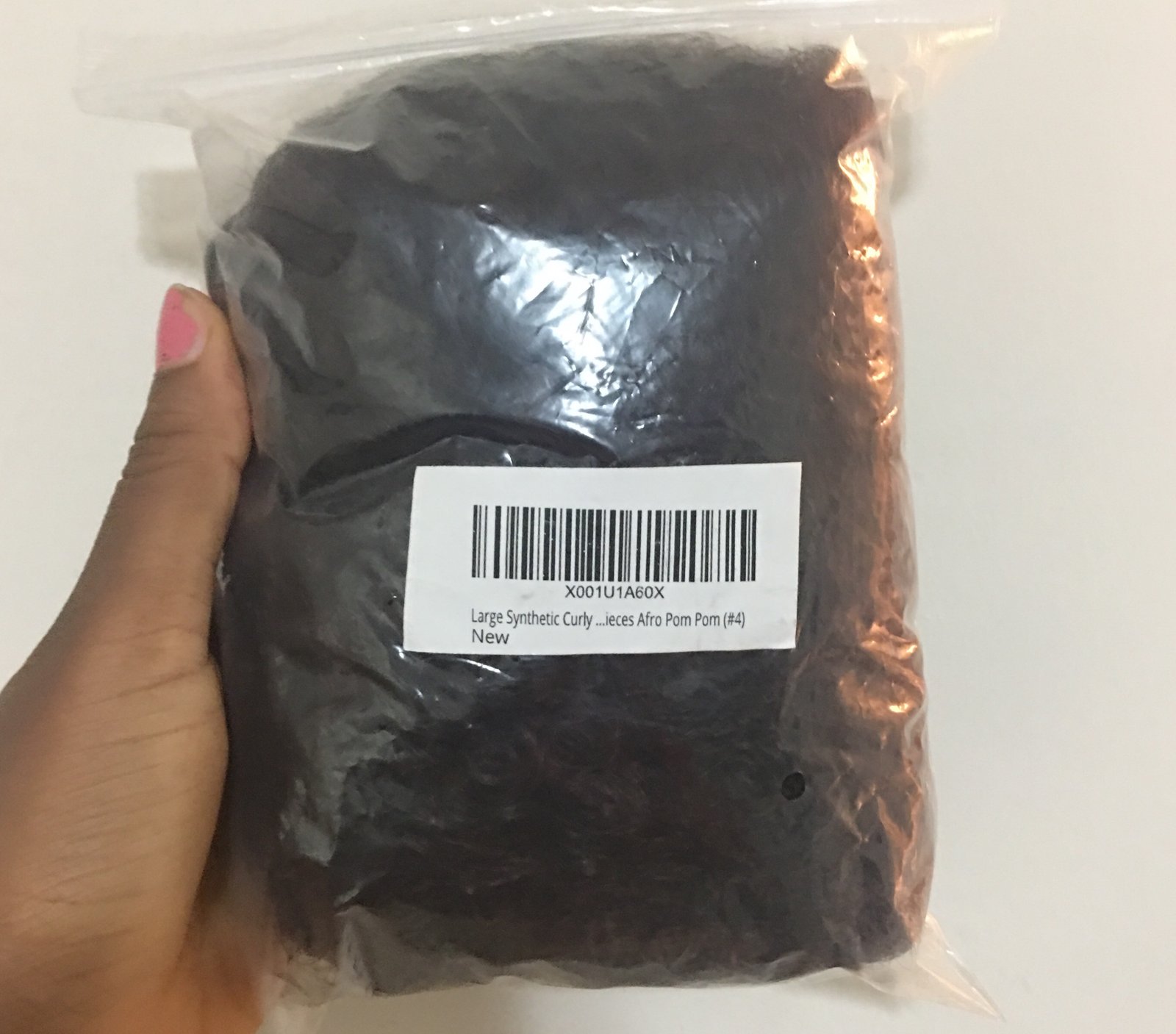 I opened the packed and to my surprise, it was not a bad feeling. It didn't feel like human hair (of course not) but it also didn't feel like total plastic.
The Curls were decent enough for me. I usually like to play with extensions a bit and I think that this one can be teased to my liking. Even without teasing it still looks good.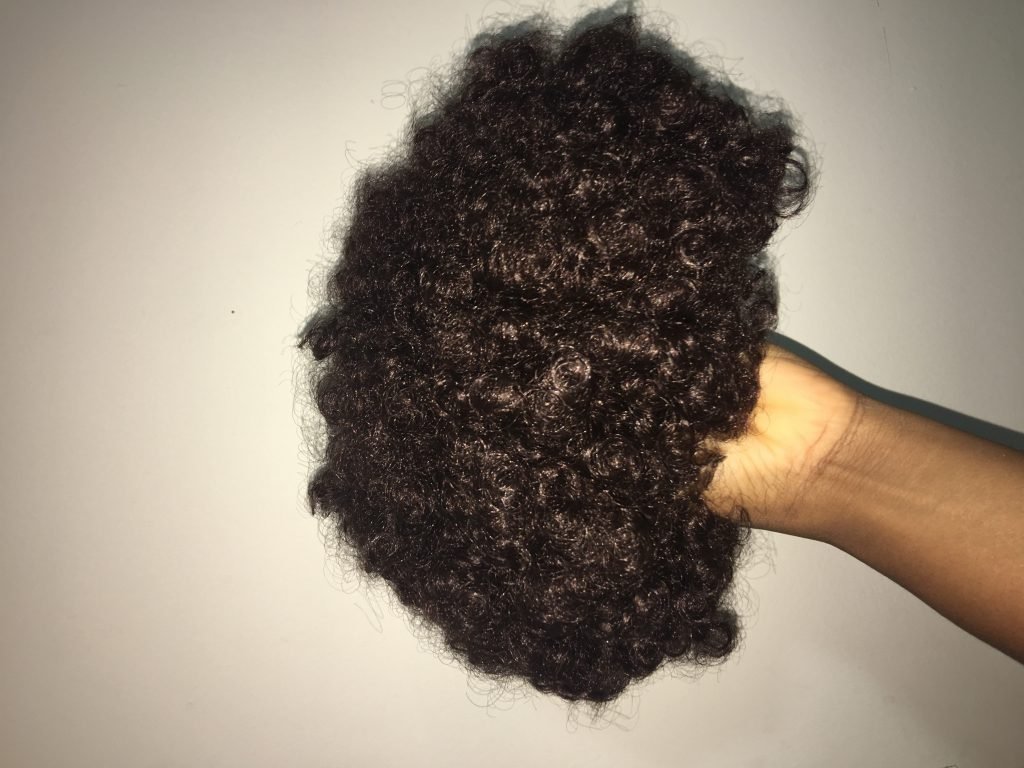 The size of it was not bad, I did order a large because my hair is on the shorter side. I am hoping to put the puff with very little of my hair being left out. If you have longer hair you can order a smaller size.
The shade of the hair is #4. It looks a bit on the browner side but it works well for a puff. However, they do offer a variety of shades for you to choose from.
Product Specifications:
Style: Synthetic Curly Afro Puff
Color: Number 4
Size: Large
Price: –click here to view–
Rating: 5 Stars (taking into consideration the cost, its good for what is being paid)
I will be doing a post on a variety of protective styles that can be done with this hair. Stay tuned for it.
Have you ever bought a cheap hair extension? What was your experience?