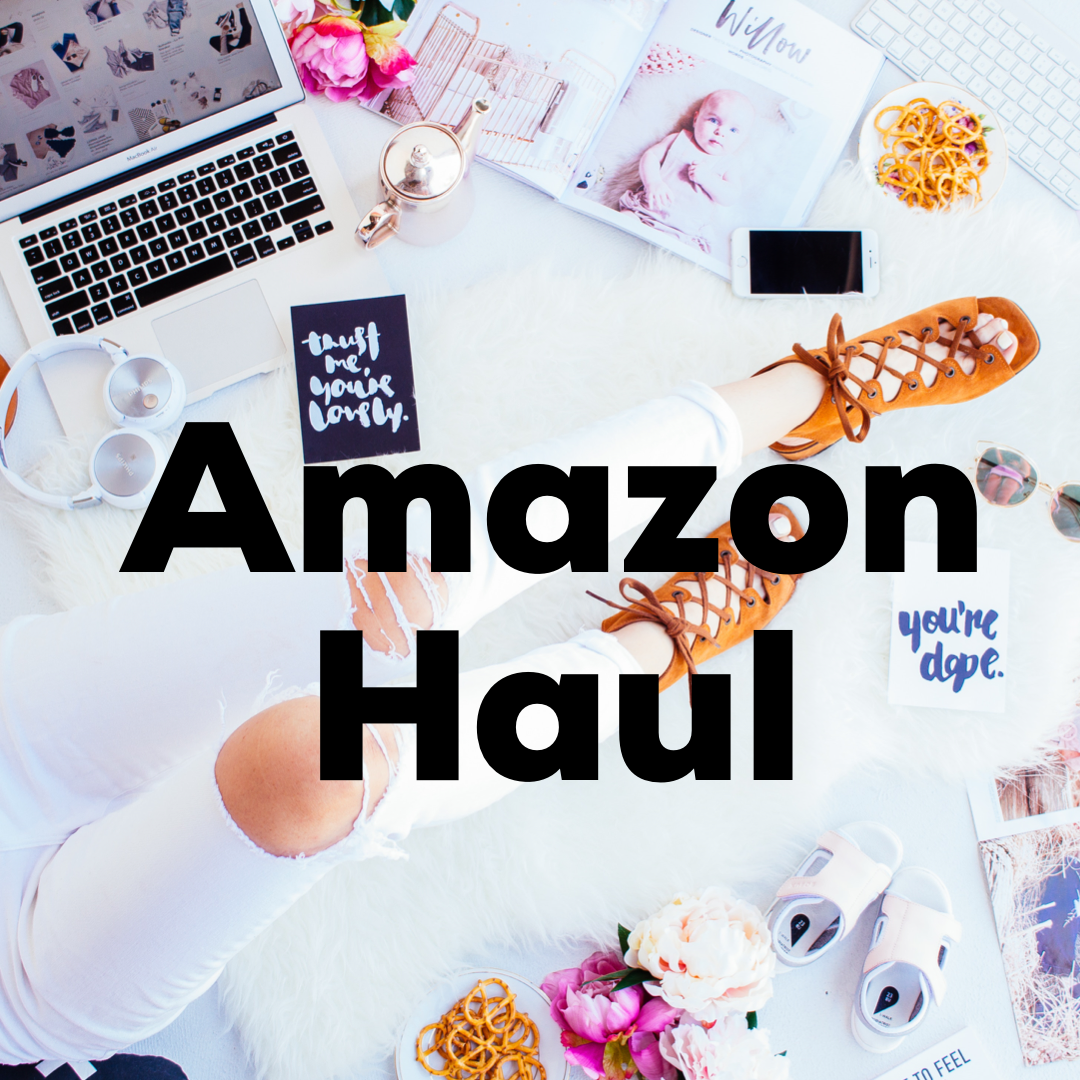 Amazon Tech Haul- The Best Tech items from Amazon
Its that time of the year where shopping is what we do best. So, I decided to bring you guys the best deals available on Amazon by Amazon Tech, in this Amazon Tech Haul post.
I am an Amazon shopper. I love Amazon and they are my go-to for the majority of products that I use. Its, the season of giving, get your Christmas gifts early to save on them. Before we talk about some of the best tech items from amazon, let's talk about Amazon Prime.


This post contains affiliate links. Rest assured that although I get a percentage from your purchase, it is at no extra cost to you and the decision to shop is yours. See disclosure in the sidebar for more information.
The first thing you need to do before shopping is to ensure that you are an amazon prime member. By doing this, you will get free two-day shipping on all your items as well as you will unlock many other benefits.
If you are not an Amazon prime member then I have great news for you. You can try amazon prime for 1 month, for free. You can do this by clicking this amazon prime free trial link then signing up. If you are a student then try Amazon Student Prime.
Now that that's done, You can begin to purchase your items which will arrive in 2 days. Here are my top 3 best tech items from Amazon in no particular order.
Amazon's Fire TV
I don't know about you, but for me, this time of year is all about Christmas movies. I love to watch Christmas movies and there is no better way to watch than with your very own Amazon Fire Tv Box.
Added to the actual TV box, you will also gain access to Prime Video, here you can stream movies and TV shows for free ( with your Prime membership).
Cable TV is outdated, with an Amazon Fire TV box you get to watch what you want when you want so why not? This item will also be perfect for gifting + it is super affordable. Hence it is included in this Amazon tech haul.
Amazon Fire Tablets
I have been purchasing Amazon fire tablets for a very long time. I gift them to my godchildren and siblings. I do this because Amazon fire tablets  are great for adding parental controls and this makes it so much better. The internet can be a cruel place even if it's on kid-friendly apps. Also, ensure that you add the appropriate settings to your devices.
Added to that, it is super affordable.
Amazon Echo
This one is for music lovers. I am a music lover and at this time of the year, Christmas music will be blasting all through my household. This is perfect for when family and friends come over to visit. Get the Amazon Echo for all your music blasting and Alexa needs.
That's it for my top 3 best tech items on Amazon by Amazon If you are already an amazon prime member then get more out of Amazon by trying their other services: Amazon fresh, Discounted Prime, Amazon home services, Amazon Wedding Registry.
If you live in Jamaica you can feel free to sign up and shop. We have partnered with Destination Anywhere Travel Co to bring the best deals to Jamaica at affordable rates. Visit them on Instagram by clicking the link for more information.
What are you getting yourself this Black Friday? Tell me in the comments below.
Update: This was one of my earlier blog entries before I started focusing on caring for dreadlocks. I still use many of the items listed today.
Until Next Time. Thank you for reading.