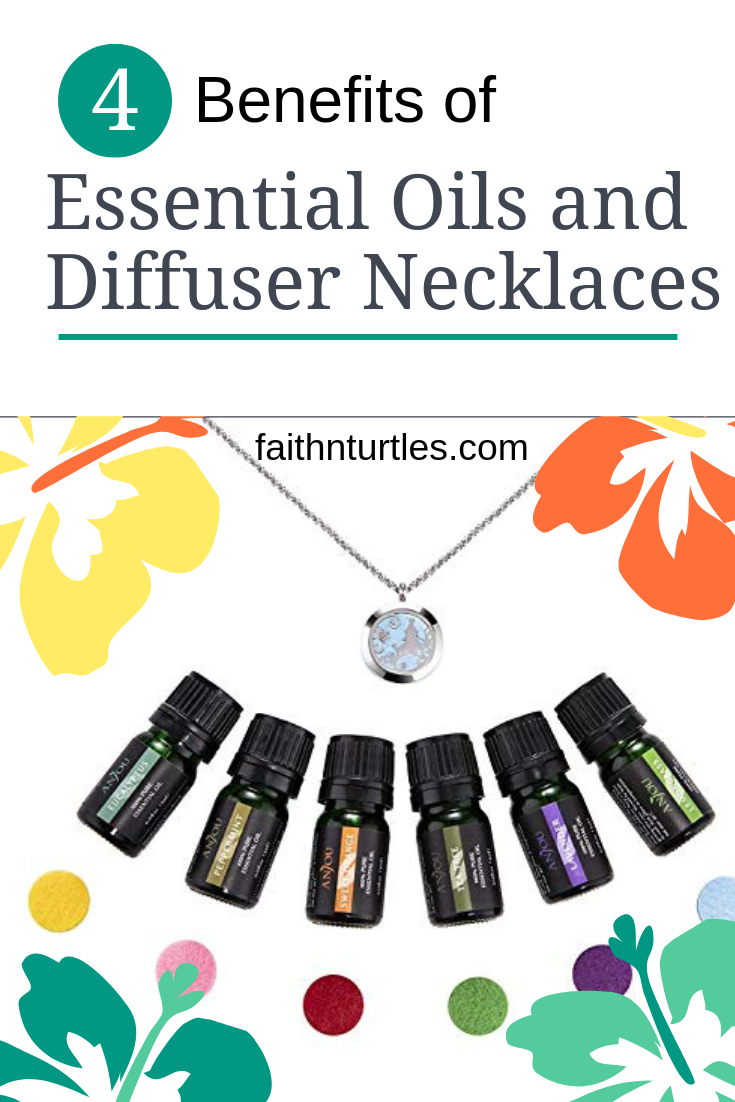 Aromatherapy Essential Oils Necklace Review
Essential oils provide therapy to many who use them. Over the years, Essential Oils have been seen as a self-help practice for many people.
As a means of making these items more accessible, many companies have started making Aromatherapy (Essential Oils) Necklaces. These items are essential oils diffusing pendants. Today, I will be reviewing the Anjou Essential Oil Necklace Gift Set.
Bible Motivation: "Now Faith is the substance of things hoped for, the evidence of things not seen" Hebrews 11:1
Aromatherapy Essential Oils Necklace (Diffuser pendant) Review
Aromatherapy has been a main part of therapy that provides a calming effect to the user for a number of years.
With essential oils, you are opening up your body to the power of feeling good.
By inhaling, the benefits include:
Improvements to mood
Safer alternatives to some Candles
Reduces/ treats Congestion
Reduces/ treats Cold or Sinus problems
What is an Aromatherapy Essential Oil Necklace?
An Aromatherapy Essential Oils Necklace is a necklace that allows you to use essential oils while on the go. Most importantly, the essential oils are contained within the pendant of the aromatherapy necklace.
These diffuser pendants are :
high fashion
portable
affordable
For Christmas, I was fortunate enough to receive an essential oils necklace and I will be reviewing it for you today.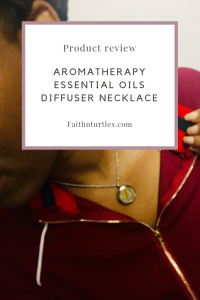 Review
The Anjou Essential Oils Necklace is an Aromatherapy necklace. Get it here.
In the Package you will receive:
A Chain or Cord that the pendant hangs on
The Pendant
6 sponges to place inside the pendant
6 bottles of Essential Oils
Anjou's Essential oil necklace comes in a set and it is well packaged. The product looks extremely high end despite its low cost. Also, you receive a very generous amount of essential oils. Personally I think just to get the oils the set is worth it.
Continually, I like the length of the chain that they provided. As well as I like the design of the actual pendant. The scents of the oils are very potent so you can dilute them to your liking.
Overall aromatherapy essential oils necklaces are beautiful and they work wonders.
How to use the Anjou (or other) Essential Oils Necklace Set
The set is very simple to use. Here at the steps:
Get a sponge of your choice
Open the locket pendant
Place the sponge inside the locket pendant
Get the essential oil of your choice
Open the essential oil and add 3-5 drops
Put on the necklace and enjoy your day.
I love this necklace (well I am a Jewelry Lover) and I am sure you will too.
Here is a tip: Do not wear the necklace in the sauna or an extremely hot area. The chain, like many other chains, will give you a burning sensation when hot.
That is it for this review, I hope you enjoyed it.
Disclaimer: I am not a physician. Please contact your doctor before using any items as treatment.
What do you think of essential oils? Let us discuss in the comments.
LOVE, LIGHT, AND PEACE.