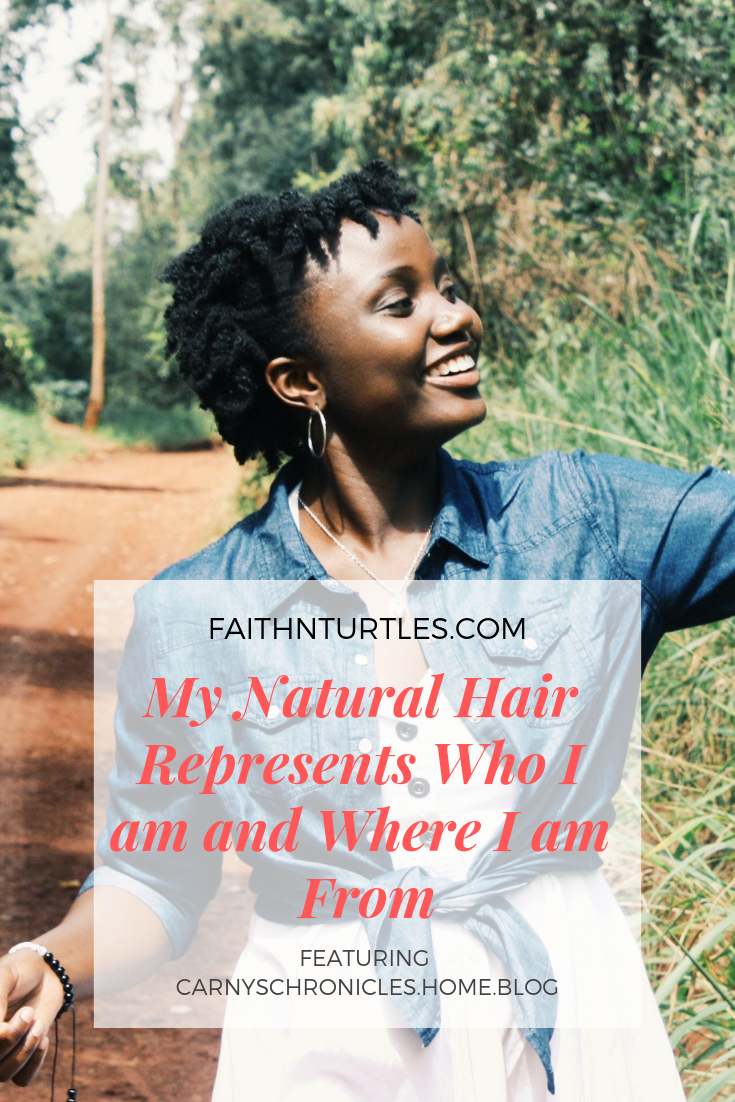 My Natural Hair Represents Who I am and Where I am From. Featuring Carny's Chronicles
My natural hair, loved' is a blog series that features other Bloggers and YouTubers who have natural hair. You can join our Pinterest group board here.
Have you been loving this series so far? I have. I love these beautiful stories that I have been receiving.
Today my blog is being blessed from all the way in Kenya. That's right the lovely Carelle from Carny's Chronicles is joining us to share her Natural Hair Story. Do Enjoy.
The Following was written by Carelle in response to the titled questions.
Tell us about Your Blog and/or a Random thing.
My name is Carrelle Niyigena Burundian, a blogger currently based in Kenya. I blog about everything but mostly on health, fitness, hair, finance tips…A random thing about is I am polyglot, and I love everything chocolate, just in case you were wondering whatever to offer me, here you go, you just got your first tip (lol)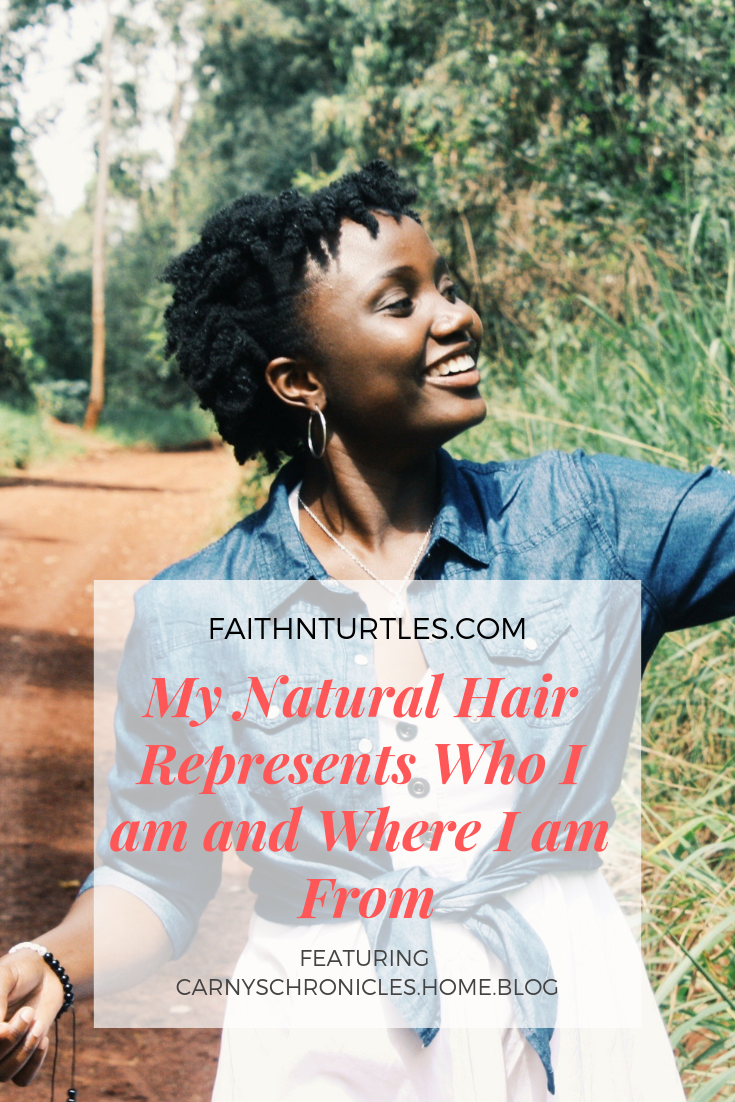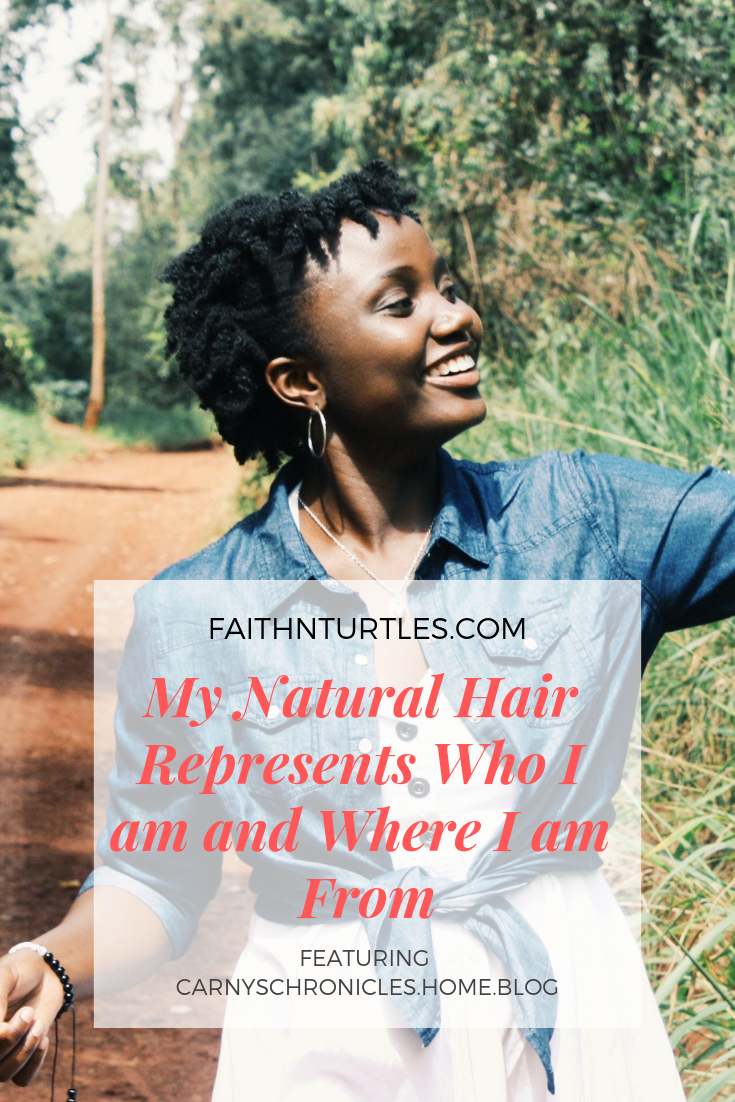 When and Why did I go natural?
Exactly two years ago, one morning I decided that I wanted to start afresh so I took out my scissors and cut all my hair and became natural. As of now, my hair is mid-length and a 4C type.
All my childhood I have been natural because the schools I went to required us to keep our hair in its natural habitat if I can say it that way (lol), which meant no chemical throughout all my childhood. Upon graduation from high school, I decided to put chemicals in my hair and I was so happy about it. But this did not last long because exactly 2 years in it and my hair was damaged, so thin, looking terrible and I wasn't happy with it anymore so that is when I decided to go natural. It was not an easy decision because I was more concerned about my outlook more than the state of my hair, nonetheless, I am glad I went natural. I LOVE MY HAIR.
What do you love most about your natural hair?
I recall when I cut my hair, I was so insecure about how I looked and I didn't love it in its short form. Now, I can confidently say that I love everything about my natural hair in general but importantly I love how it draws out the Natural Me. I am a very natural person, grasping everything about myself and my natural hair is a plus to the whole natural outlook. Natural hair requires work, dedication and can be somewhat costly to maintain, but the beauty in all these is that you can style your hair in so many different styles and still look unique and sophisticated. I also love how I can listen to what my hair needs or requires, and I work on that. Natural hair is about patience and getting to know what your hair likes the most.
What does your natural hair mean to you?
My natural hair means natural Beauty. It defines who I am and where I come from.
Share some advice for people considering going natural.
First, Natural hair is beautiful and brings out the true beauty in YOU. So, if you want to go natural, go ahead and do it. It may not be easy, but you'll figure it out along the way.
Secondly, YouTube will be your best friend for quite a long time before you figure out what your hair likes or doesn't. So, use it in a smart way and explore more options.
Lastly, natural hair requires a lot of patience. It takes a lot of time to figure it how the whole journey works and what your hair requires to be healthy. For that reason, be open to trying out different products on your hair because that is how you'll know which products are good to your specific type of hair. Two years in it and I can assure you that I haven't figured it all, every day I learn something new.
Wrapping It Up
Thank you so much Carrelle for being apart of this series. I love that you had shared how hard it was to transition and how good it felt when you actually did.
Please visit Carrelle's blog and give her some support. Here is a great post from her: 5 Ways to Motivate Yourself to Exercise.

Thank you all for Reading! Love, Light and Peace.