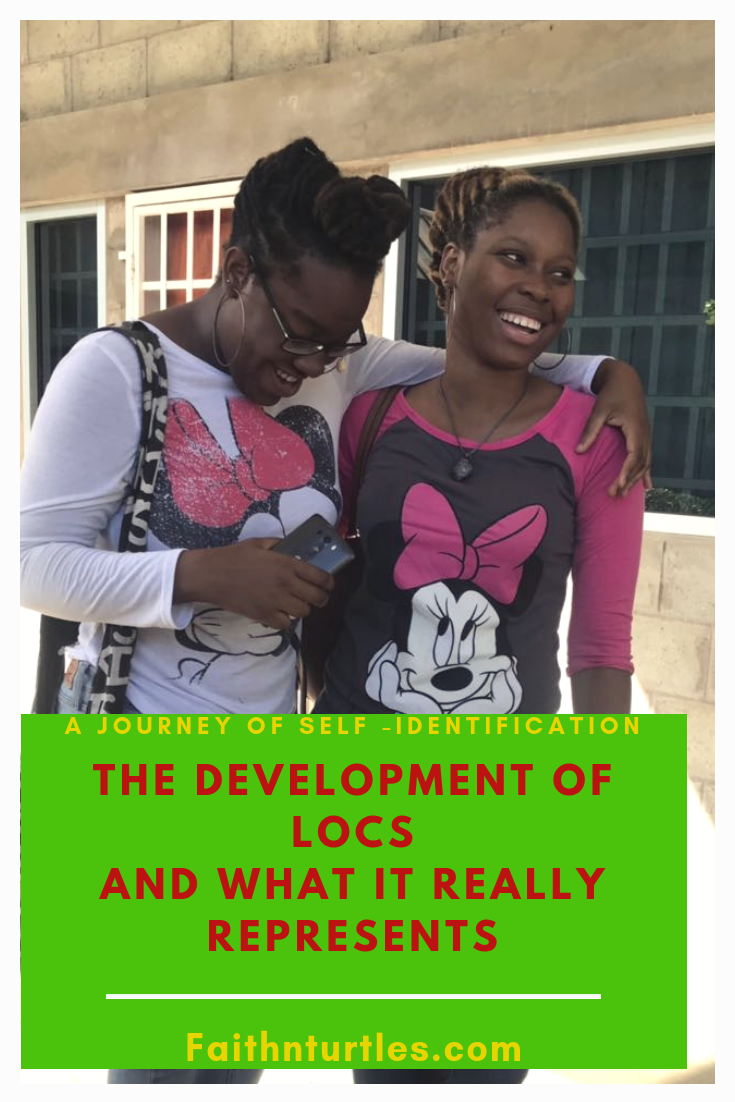 The Development of Locs as a hairstyle and What it Really Represents. Featuring The Pineapple Loc'd Goddess
My Natural Hair, Loved
Happy Black History Month. As much as I love Black History month, I must say that I am black every month and every month that should be celebrated.
Celebrating your heritage and advancements should be as simple as loving yourself and embracing what many before you have fought for. Today as I kick off my new blog series My natural Hair, Loved I want to acknowledge all the brave black men and woman that fought so that wearing Locs can be accepted the way it is now. Thank you for your sacrifices.
Today we are being joined by Roxanne, a woman who is Loc'd and educated, embodying not one but two battles won by the people before us
Roxanne provided the following answers to the questions asked.
What is your Hair Type and Style?
Type: Well before I became the Pineapple Loc Goddess that I am. I was a glorified 4c.
Style: Locs (and loving it)
When did u go natural and why?
I've always been natural. However, I started Locing (is that a word) my hair in Feb 2016. I have always loved seeing the Locs hairstyles; especially on guys. I have always admired neat, combed, styled Locs. However, my love for Locs and essentially choosing to Loc my hair blossomed in January 2016.
Storytime: I had to do a research project on Bobo Shanti religion (by far the BEST course I had to do to this day). I became fully engrooved and intrigued by their philosophies and the way they see life. Locs for them symbolized their pride in African culture, and their overall defiance of traditional Western beauty ideals (rebel is my middle name). Bobos see the fullness of their Locs as a symbol of their royal beauty and 'sooo' much more.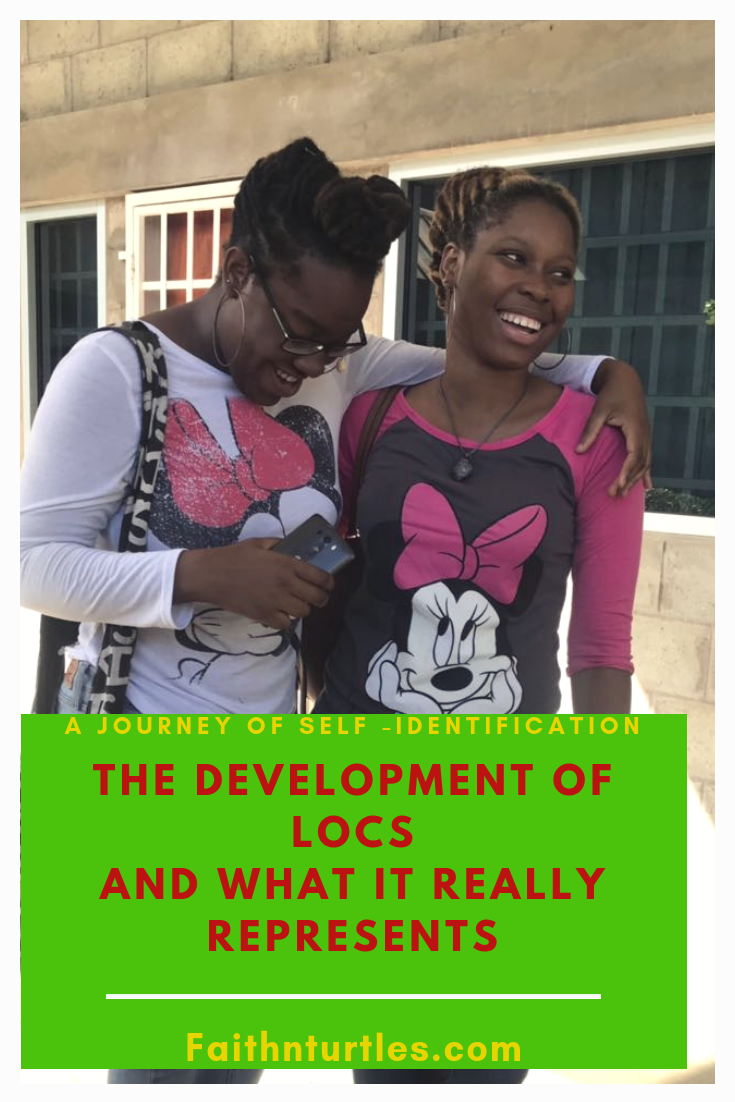 Most persons do not know the meaning and significance of the hairstyle. My Locs is my crown. Royalty! (dap some 'RESPECCC')
Personally, I saw it as a break-free from the expectations. I am a pretty stubborn person who likes to do things people say I can't do. I also love breaking ethnocentric cycles. As I started to express my interest on Locing my hair, most persons were against it and I was met with "oh Locs so nasty, you don't want to comb or wash your hair, oh you just lazy" And it instantly (strangely) pushed me towards Locing my hair. Also, I felt that coming fresh from my research I just had a duty to stand up for the Bobos.
What do you love most about your natural hair?
I love the journey this hair has taken me on. A Journey of self-love and acceptance. I just love the process.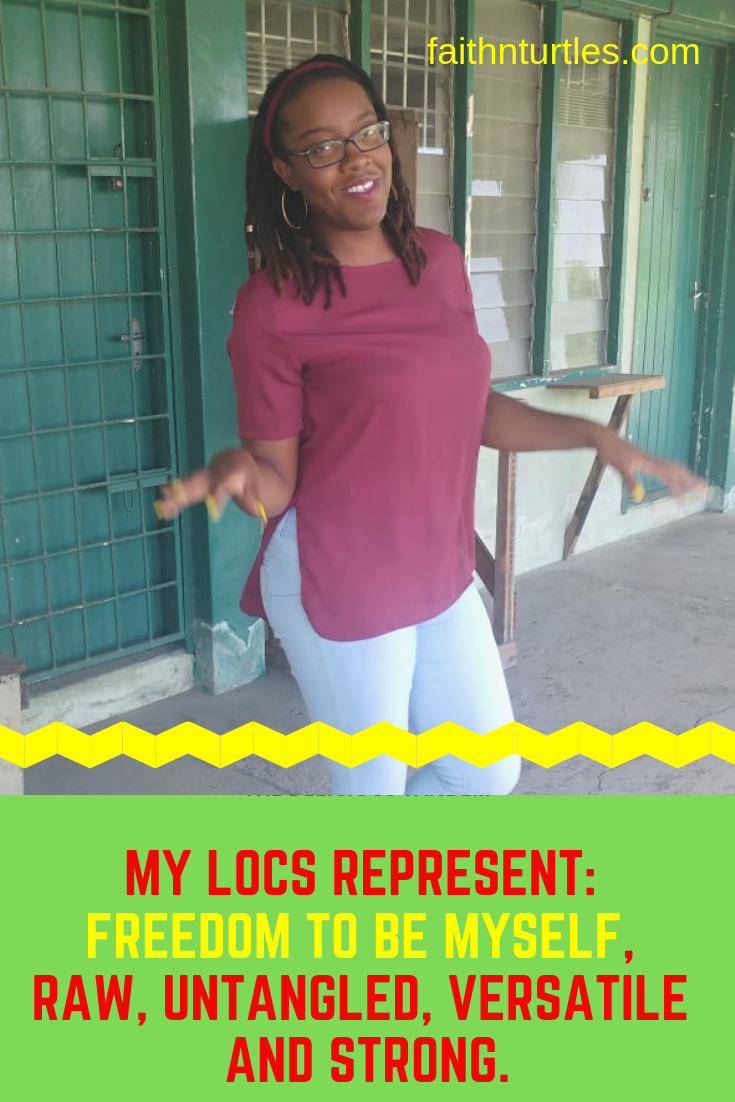 What does your natural hair mean to you?
Freedom. Freedom to be me; raw, untangled, versatile, strong. Each individual loc is different. Each has its own story. Yet still, they come together and form such a beautiful picture.  It's okay to be different. It's okay to not conform and be like the others. There is not one loc (person) like the other. It's okay just to be me.
At the end of the day, it's our individuality that comes together and paints a beautiful picture- Roxanne Campbell
Share some advice for people considering going natural.
LOC method works (Liquid, Oil, Cream) (Locs saving the world once again)
Do your research. Spend some time reviewing products before you buy them. Try what works best for you.
Follow my girl faithnturtles. She got some great tips.
Tell us something random
I want a pet Tiger.
Locing It Up
A huge thank you to Roxanne for being the first feature in this my new blog adventure. This piece was magnificent, I am really excited for the entries to come and I hope you are too.
Thanks for reading and as always be uniquely and faithfully YOU.
Feel free to share any natural hair stories and tips in the comment section below.

Love, Light, and Peace.