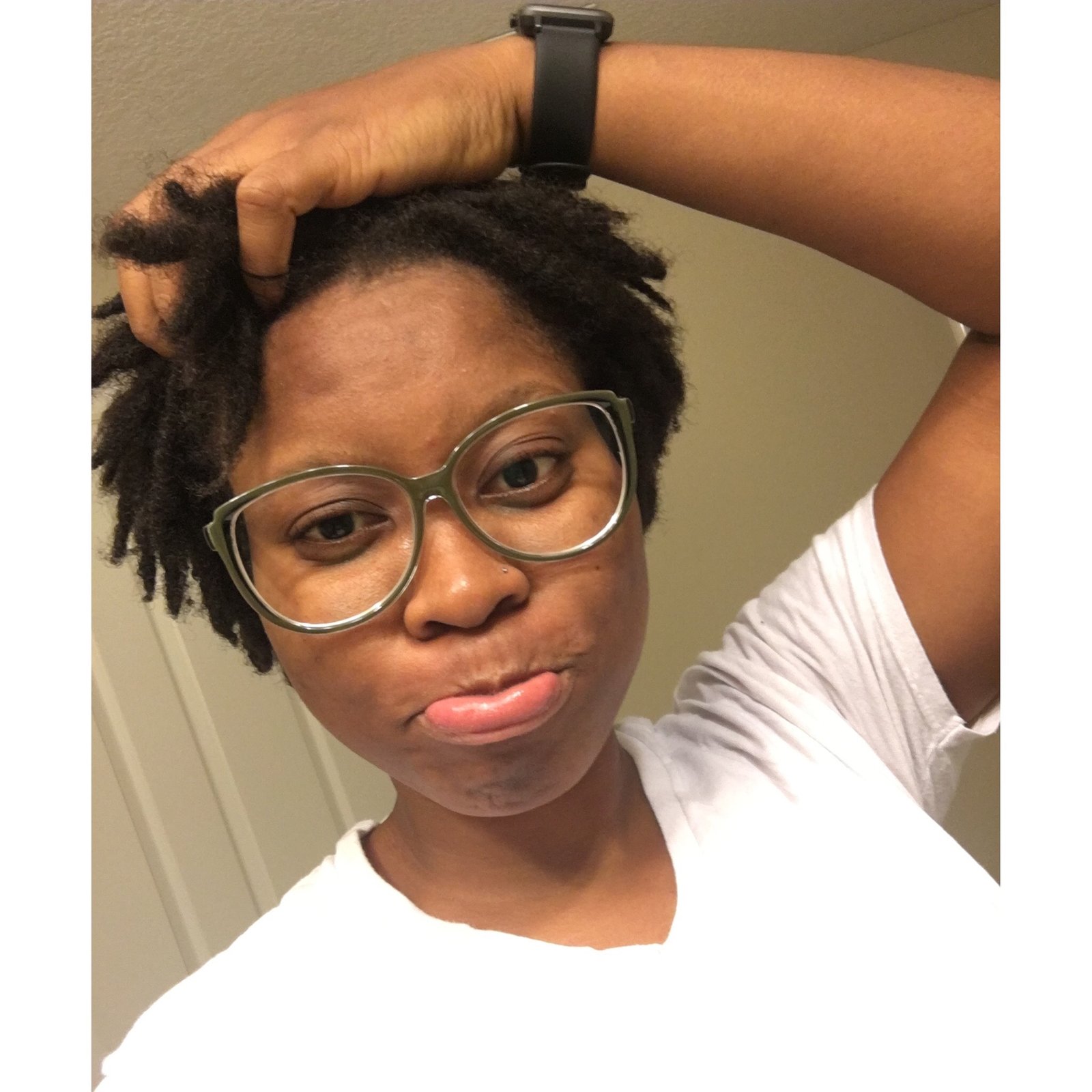 4 Must-Have Things to Retwist Starter DreadLocks
What items do I need to retwist my own starter locs / dreads?
In order to successfully retwist your starter locs, you need to have four main items. In this article, we will discuss the main items needed to retwist starter locs then we will get into other optional items that will be helpful to you.
So, you've started a loc journey, congrats!. If you started your locs yourself then retwisting will be a necessary skill for you to learn if you are a DIYer like myself. This guide will help you to get off to a great start.
If you have a loctician then learning about the items needed will function as a back-up should you ever need to retwist your own starter locs or retwist someone else's.
You may notice amazon affiliate links in this article. These links are used to refer to the products needed as well as give you an opportunity to support Faithnturtles.com at no extra cost to you. Thanks for the love.
With locs, the most important thing next to the health of your hair, is the form. Your hair will loc once left long enough, there is no doubt about that. But, in order to achieve and maintain a specific form, you will have to groom your hair. If retwisting is the grooming method of your choice then you will need these 4 things in addition to clean hair + scalp.
Related: Tips on how to wash starter locs.
Top 4 things needed to Retwist Starter Locs
1. Prong Clips
Prong clips are essential tools for retwisting starter locs. Starter locs are usually started with only a few inches of hair, so they may be short. Starter locs are also very lightweight. Due to these two things, you will need clips to hold your hair (retwist) in place, until your hair dries.
When choosing clips, ensure that they are flat. Most people use double prong clips but I prefer single prong clips with no teeth as I believe it will help to prevent any tangle in my hair.
As your locs get longer and gain more weight, you will find that you no longer need clips and can use a different method to retwist your locs.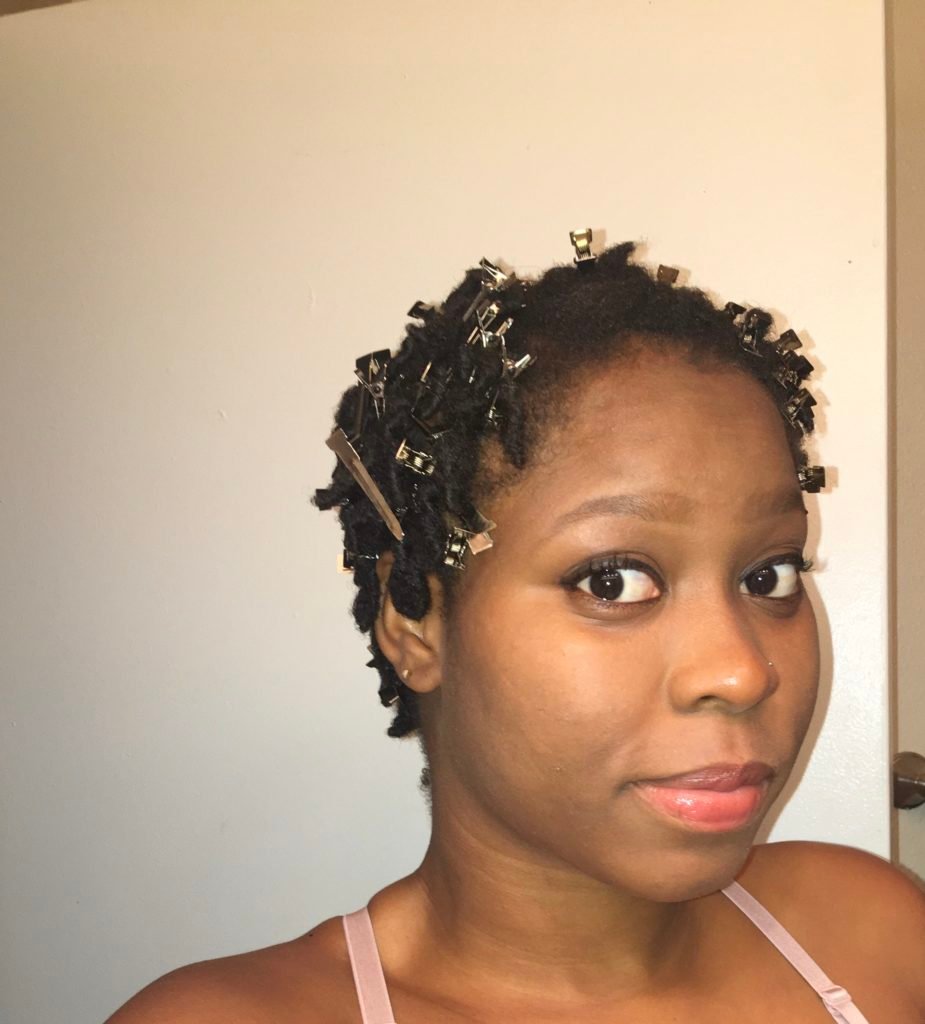 2. Locking gel
Another important item needed to retwist starter locs is locking gel. Your choice of locking gel can be either homemade or store-bought. I am in the process of creating an in-depth article about the products you can use to retwist, sign up for our mailing list to know when it gets posted.
Update: Click Here for a guide to products for retwisting locs. And Yes! you can still join our mailing list.
Processing…
Success! You're on the list.
Whoops! There was an error and we couldn't process your subscription. Please reload the page and try again.
Locking gel will not 'loc' your hair but it will help you to hold your hair in place, creating the form you want as well as it will help to add shine to your hair.
Again, as your locs get longer you will realize that you can use less or even no products, if you so decide.
3. Hair dryer
Drying your locs with a blow dryer or bonnet hair dryer is essential. It may seem tempting to air/sun dry your locs but please do not do this. Especially if you spend your time mostly indoors.
Not drying your locs properly may lead to mildew in your locs and even flat locs. You will also notice that if your locs are not properly dried then your retwist will loosen.
I personally use a blow dryer, because I only need to get out excess moisture. I have an open balcony and spend most of my time sitting out in the sun on my wash days.
If you do not like blow dryers then opt for the bonnet hair dryer. A Bonnet hair dryer will dry your locs fast and even, without any extra or extreme heat. Below, I will link an image to a bonnet hair dryer attachment. It is super convenient, all you do is connect it to your blow dryer.
4. Skill
The final thing that you need to retwist your locs, is the skill. Retwisting your starter locs is not something you should take lightly. Spend the time to do a bit more research on how to properly retwist and palm roll. There are lots of YouTube videos that you can watch or even courses that you can take.
Other Essentials needed for retwisting locs
Once you have the top 4 down then you can use these other optional items to make it a bit easier. Ponytail holders will be great to help section your hair. Ensure that you get the ponytail holders without metal clamps to avoid tugging at your hair. A tail comb, will be good for straightening out the parts in your hair. And, a spray bottle to re-moisture your locs as you go along. You should always retwist wet hair. NEVER retwist your hair when its dry.
Get all the items needed for your retwist in my amazon Store for men and women with Locs. Click here.
That is for now. Take your time, get your materials, learn the skill and have a successful retwist.
I will see you in my next one.
Love, light and peace.
Shanice D.
__________

Before you go, let's chat in the comments – What was your first retwist experience like?