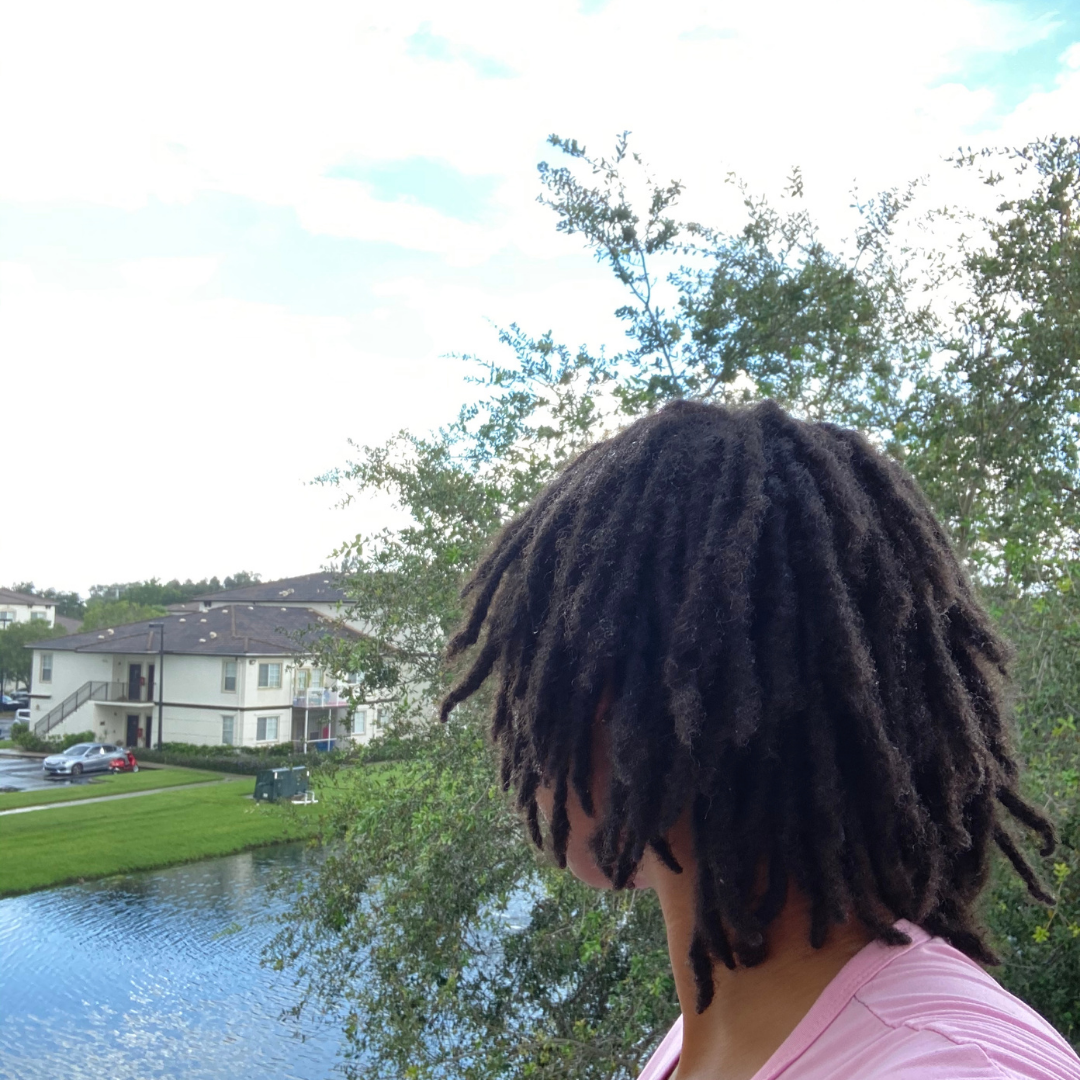 6 Methods of Starting Locs- How to and Loc Tips
Methods of starting locs. Starting locs is an important and memorable moment for many people but it can also cause concern and worry. If you are considering locs, you may know that there are many methods to choose from and each has its advantages and disadvantages.
When you first decide to start locs, you must think of what is most important to you or your personality type. Are you more free-spirited, then perhaps freeform locs may be for you, are you more reserved and high maintenance, then perhaps sisterlocks, small or medium size locs may be better for you.
Apart from that, important things to consider are (1) the length of your hair, (2) your hair texture, and (3) your lifestyle.
Today, we will get into an overview of each method of starting locs then we will provide some advantages and disadvantages of each.
Before we get into the post… have you ever considered using a locs natural hair journal? I considered this and decided to create the first-ever natural hair journal for people with locs. Here is the latest version. It will also be available in a printed book, join our mailing list to find out about that launch.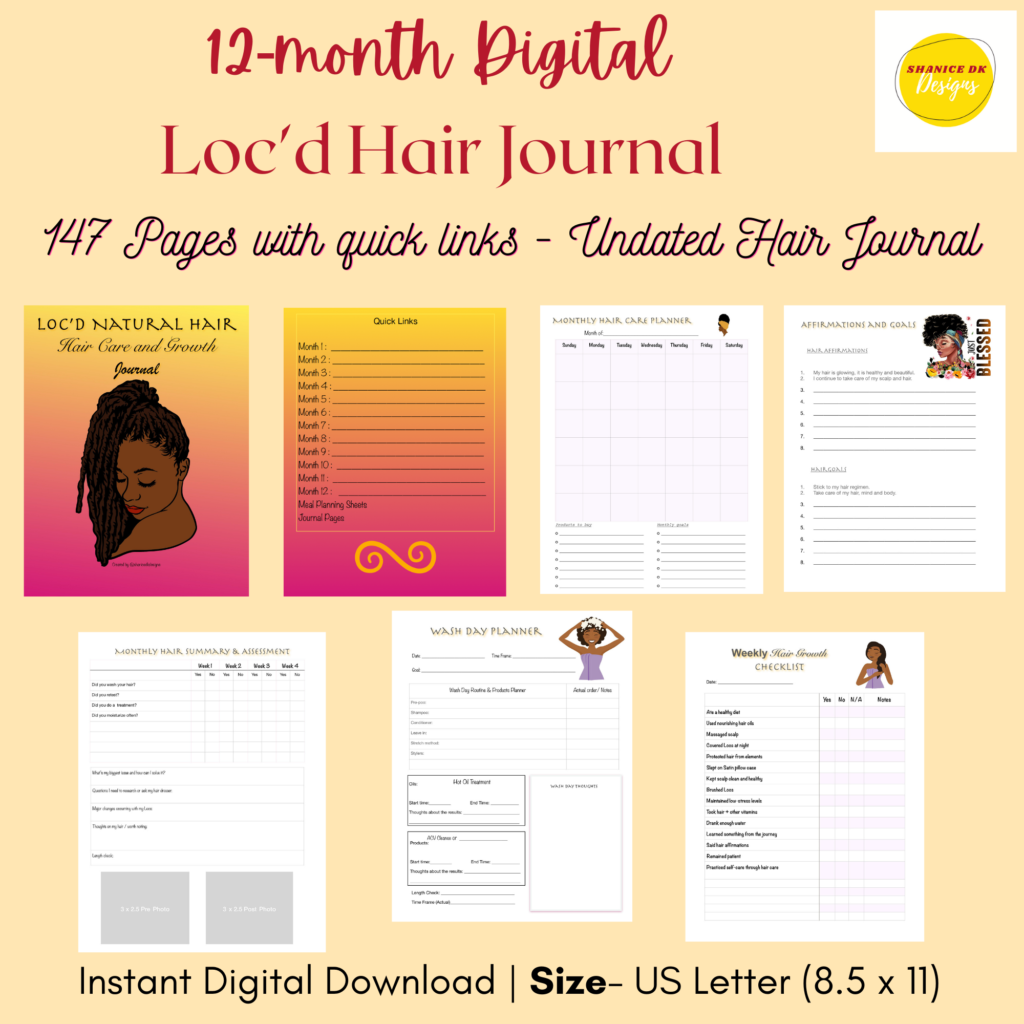 Methods of Starting Locs
As mentioned there any many ways you can start your locs. Some of these ways are: 
Freeforming
Backcombing
Interlocking
Three-strand plaits
Finger or comb coils (here)
Two strand twists (here)
Instant locs
Loc extensions
Freeforming
The freeform loc method is the simplest method of starting locs. This process is completely natural and usually does not require/include any products or manipulation. This method is the oldest method of starting locs and may often be associated with a spiritual or holistic lifestyle. Many people with freeform locs achieve it by simply leaving their natural hair in an afro until it locs on its own.
Lately, many people have been interested in a semi-freeform style. This method includes some manipulation but not as much as the other methods. People usually start with comb coils or sectioned hair and then use their fingers to separate but don't retwist. Even if they retwist it's usually once every 3-6 months or so. I have been attempting a semi-freeform look with my dreads. View pictures of my locs here.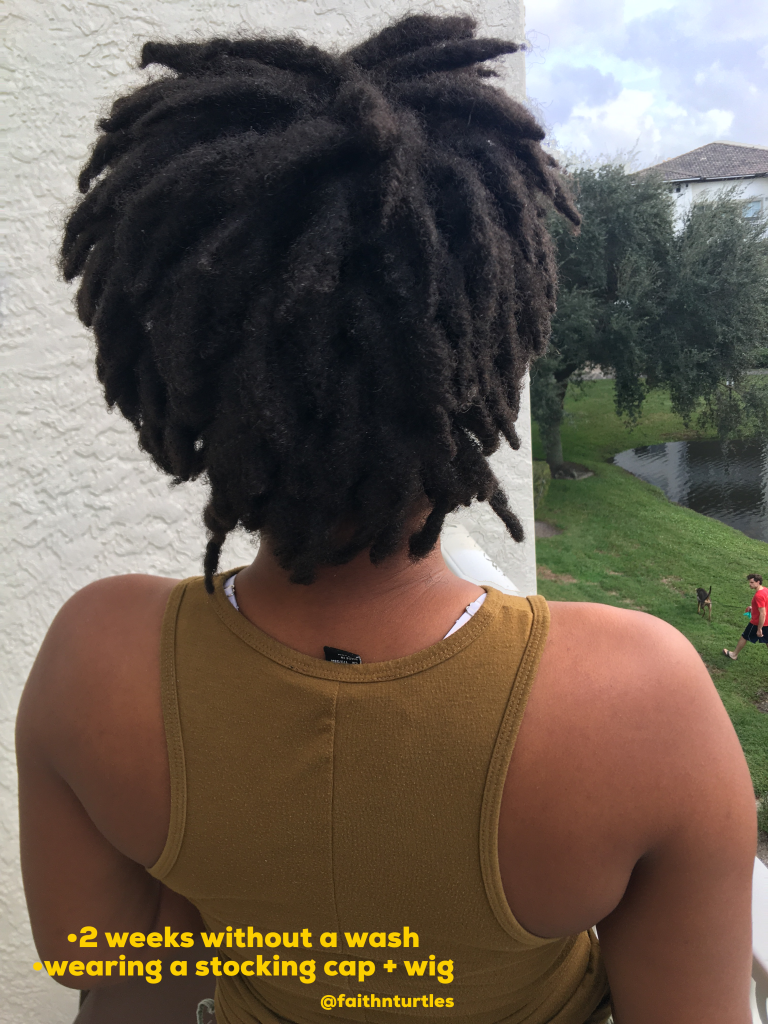 Advantages of having freeform dreadlocks (locs)
This is the cheapest method, no salons or products needed.
The wearer never has to worry about build-up.
Disadvantages of having freeform dreadlocks (locs)
You do not know how locs will turn out, unless you try semi-freeform. This way they will all be roughly the same size.
This style produces thick locs which may cause styling to be difficult or not possible at all. Unless you do the semi-freeform route.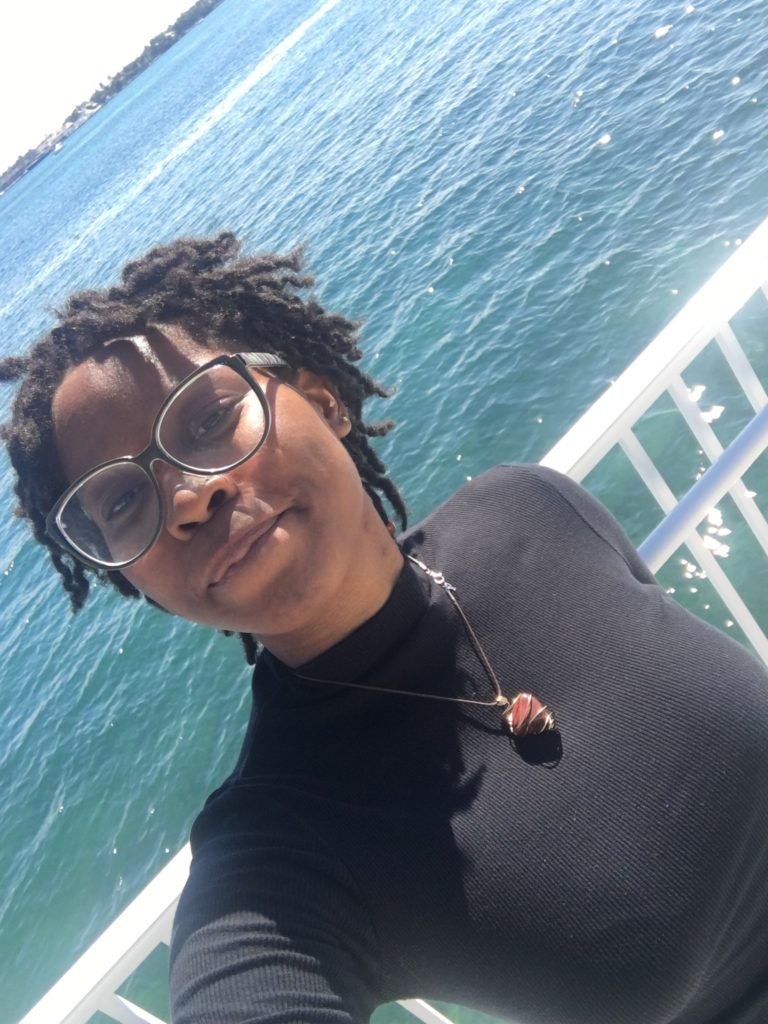 Backcombing
Backcombing is a type of instant locs, typically used on caucasian hair or hair with few to no curl pattern. To achieve this style one must comb the hair backward using a metal comb.
Advantages of having backcombed dreads
It allows you to skip the initial locking stages which some people do not like.
It allows people with softer hair textures and no curl pattern to get locs.
Disadvantages of having backcombed dreads
This method needs to be done by a professional loctician and may be expensive.
It requires several inches of hair.
Interlocking
This method of starting locs is normally used to start sisterlocks and micro-locs (very tiny locs). Interlocking is very difficult to do and requires precision. This style is done by using a crochet latch hook that allows you to pull your hair through itself, forming a knot.
One tip I like to share is that interlocks must be done in the following pattern: north-south then east-west and repeat. If you miss a step, you may experience splitting locs. For instance, going north-south and never east-west will cause separate columns, not a cylindrical loc (try to picture it).
Pros of having interlocks
Locs are usually on the smaller side, if you prefer that.
Hair will not unravel even if you live an active lifestyle.
Cons of having interlocks
Need crochet latch hook or another tool to maintain and start locs.
The stylist must ensure that proper steps are taken or locks will split.
It requires a few inches of hair.
Three Strand Plaits
This method is a common natural hairstyle, that is simple to do. Once installed, if left long enough plaits will form into locs. This method is easy and can be started at home with no issues.
The style is achieved by braiding your hair using 3 strands. Feel free to read my post on how to do three strand box braids for an idea of how to do this plait.
Pros of having three-strand plait locs
This method is easy and can be started at home.
Great for hair of any length, 2 inches and above.
Cons of having three-strand plait locs
The braid pattern takes at least a year to two years to disappear.
May produce flat-shaped locs.
Finger or Comb Coils
Finger or comb coils is one of the most used methods of starting Locs, it is achieved by wrapping the hair in a spiral motion. This method is perfect for people with a tight curl pattern.
For those persons who live an active lifestyle, coils may come loose depending on hair texture but can be easily coiled back into place. I started my current set of locs with finger coils and they are flourishing. I also have a detailed blog post about starting locs with finger coils so please give it a read if you like this method.
Pros of having finger coil locs (comb coils)
Best for starting locs on short hair as it only requires about 1 inch of hair.
The spiral motion allows for nice round locs.
Cons of having finger coil locs (comb coils)
The coils are fragile and so they are easy to loose out.
This method does not work well with really long hair as it will take too long to be formed into a loc. But it can be used if you are patient.
Two Strand Twists
Two strand twists are a common hairstyle that many people with natural hair wear as a protective style. If these twists are left for a long period of time, they will form into locs.
As one of the simplest methods of starting locs, this style can be done at home with no worries.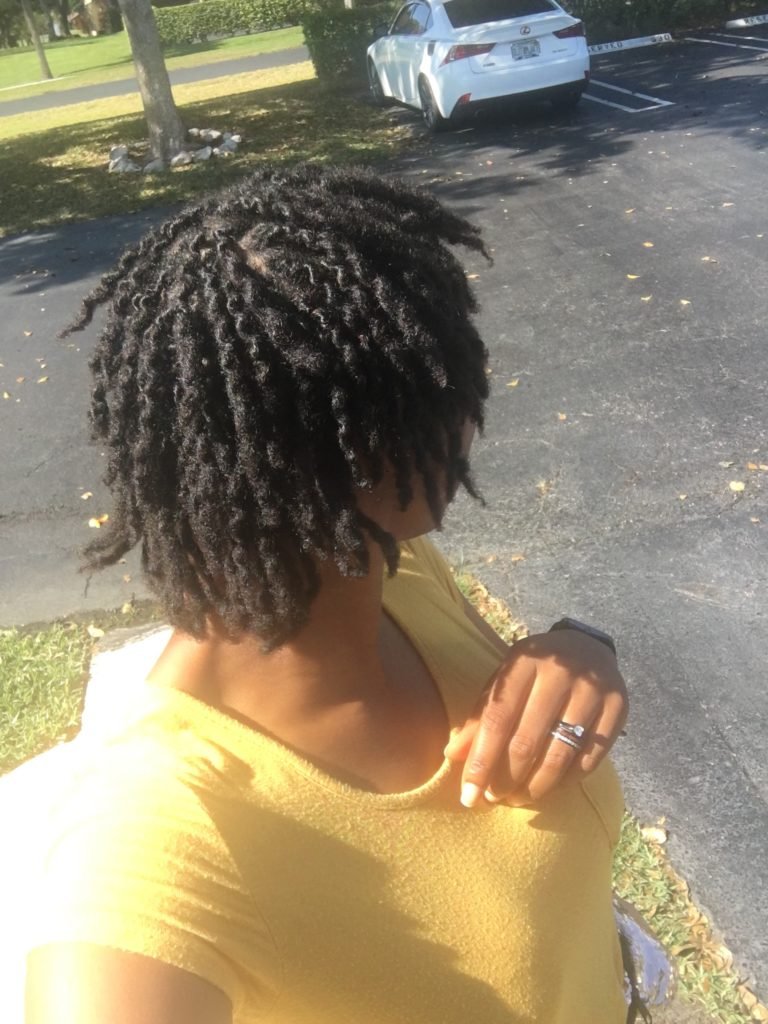 Pros of having two-strand twist locs
This method is simple to do and can be done at home.
It is perfect for starting locs with long or short hair.
Cons of having two-strand twist locs
The twist pattern usually takes 6 months to 2 years to disappear.
Twist may unravel and split open causing ill-formed locs often called two-headed dragons.
Instant Locs
Instant Locs is a modern way of starting locs. To create this style, stylists usually start with a tool called a crochet hook that Knotts hair, the hook is inserted, and with a push-pull method a knot is formed. 
Pros of having instant locs
You will get the Loc'd hair appearance immediately.
It also allows you to skip the budding phase.
Cons of having instant locs
This method is hard to do, requires a professional and may be expensive..
Requires several inches of hair.
Loc Extensions
An even more modern way of starting locs is with Loc Extensions. This style can be achieved in two ways. The first way is by using a crochet hook to make locs using human hair extensions. The premade locs are then attached to your natural hair using the instant loc method.
The second way is to wrap your natural hair using the human hair extensions.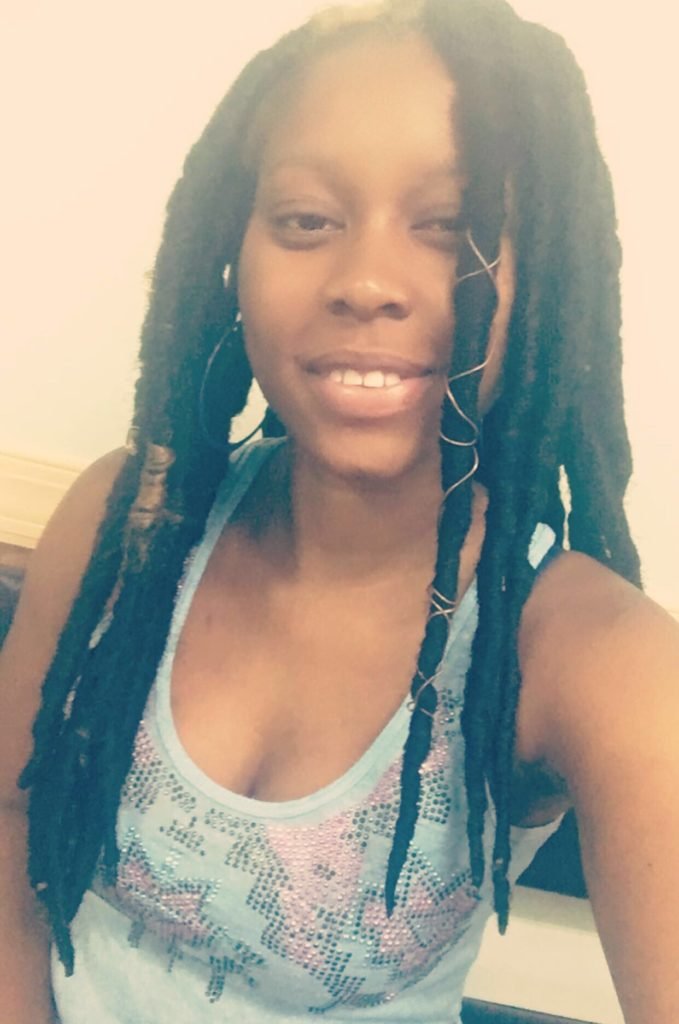 Pros of starting locs with loc extensions
The hair extension can be dyed without applying any harsh chemicals to your natural hair.
Can be started with short hair.
Cons of starting locs with locs extensions
This method is very expensive, it requires purchasing hair extensions and paying a loctician.
If doing it on your own, it is very time consuming and may be difficult.
The locs will not be your hair but hair extensions. You must get human hair in order to avoid damage.
There you have it, 8 methods for starting locs. Be sure to give yourself time to decide which method is right for you and do a little more research on each method.
That's it for now, see you in my next one.
Love, light and peace.
Shanice DK